I am not the photographer in our family. There are plenty of things I'm pretty darn good at, but taking pictures just isn't one of them. If I were responsible for recording our family's memories, the timeless moments from my boys' childhood would be a collection of blurry faces and badly timed moments.
Fortunately, I am not the one that records our family's memories. My husband, unlike me, is quite an amazing photographer and when I look at his pictures, I am always so grateful that he has that skill so that we can look back on our family's adventures. But I've often wished that we had a better camera for him to use, because I know that if he can take such an amazing pictures with our outdated little 5.0 megapixel camera, he could take absolutely phenomenal pictures with a top-of-the-line device.
So when I got the chance to test out the Panasonic Lumix DMC-FZ150 for a few weeks, I couldn't say no. I knew that Curtis would have a great time testing out some of the amazing features of this high-zoom camera. Among other things, the DMZ-FZ150 features an intelligent auto mode, intelligent resolution technology, manual exposure and focus, 12fps full resolution continuous shooting and 24x optical zoom. It is even capable of taking 3D pictures with the revolutionary new still images 3D recording technology!
What I loved about this camera is that it had all the high-tech features that a more experienced photographer would love but it also had plenty of amazing features available in the Intelligent Auto Mode that let inexperienced users take great pictures too. Intelligent auto mode included features like face recognition, a power optical image stabilizer, digital red-eye correction and so much more! Needless to say, I was thrilled that the DMC-FZ150 could go from pro to photo klutz without a hitch!
The high zoom features of this camera were what intrigued my husband the most, though, so he headed outside to test out the camera's capabilities for himself. The results were absolutely astounding and had us both marvelling over the powerful picture-taking abilities of this sleek camera.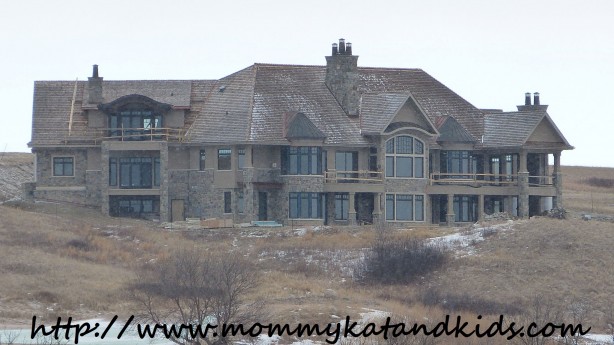 But what was best of all was that even though I didn't have my husband's artistic eye, I was still able to take pretty nice pictures with the DMC-FZ150 too! Honestly, I was a little bit nervous about touching this camera since I knew it had to be returned, but I did take one or two pictures to see what using such a sophisticated camera was like. To my delight, with all the features that were integrated into the Intelligent Auto Mode, taking a picture was no more difficult than using any other camera; I just pointed and clicked!
I really was amazed by the beautiful pictures my husband was able to capture with the Panasonic LUMIX DMC-FZ150 and the high zoom capabilities were simply stunning. He was so devastated when we had to send the camera back and I have a feeling we're going to end up purchasing one in the near future now that he's seen what a pleasure it is to use! If you're looking for a camera that is perfect for a beginner but equally suitable for those with more skill, look no further than this beautiful high-zoom camera. It's an amazing way to capture your family's memories in crystal clarity so that they can be enjoyed for a lifetime!
Buy It: The Panasonic LUMIX DMC-FZ150 is available at major retailers across Canada, or shop online now
Disclaimer: I was allowed to use the Panasonic LUMIX DMC-150 for a two-week period to enable me to write this review. The unit has now been returned and I received no compensation for writing the review. All of the pictures in this post were taken by my husband, Curtis Lavallee, with the Panasonic LUMIX DMC-FZ150. Opinions expressed belong to Mommy Kat and Kids and are NOT influenced in any way. Please view full Terms of Use and Policies