Summer is here and that means more time spent playing outdoors, visiting local attractions and heading off on vacations. But all that time spent away from the home also means that extra safety precautions need to be taken to keep your family possessions safe both at home and on the road. Fortunately, keeping things secure is Master Lock's specialty.
I've reviewed a few of the fabulous products from Master Lock on Mommy Kat and Kids before and they quickly became essentials in our household, so I was thrilled when I was chosen as a member of the Master Lock Live Secure Safety Squad. For the rest of the year I'll be bringing you all kinds of fantastic information to help keep your family and your possessions safe in every season. And in addition to all kinds of helpful tips and reviews of new products, there will be some exclusive giveaways for my readers too!
Our summer will involve a few short trips to visit family and a long camping trip in August. Camping is our very favourite summer activity and it's one of the activities that usually necessitates some special security devices. My husband uses our Master Lock Password Plus Combination Padlock for the door latch of our camper if we're going to be away from our campsite for most of the day. He loves the extra security of the padlock and I love that it opens with a password instead of a key!
Another summer essential for our family is a good bike lock. I love biking but if my bike is closed up in the garage, I just don't tend to use it. I like to have it out and ready to ride. In our small town, my bike isn't going to go missing in the middle of the day when I run errands. But bicycles are sometimes stolen from backyards during the night and so locking my bike to our clothesline pole in the backyard is a great solution for me. It ensures my bike is always easy to access when I want to ride without me having to worry about it vanishing in the night!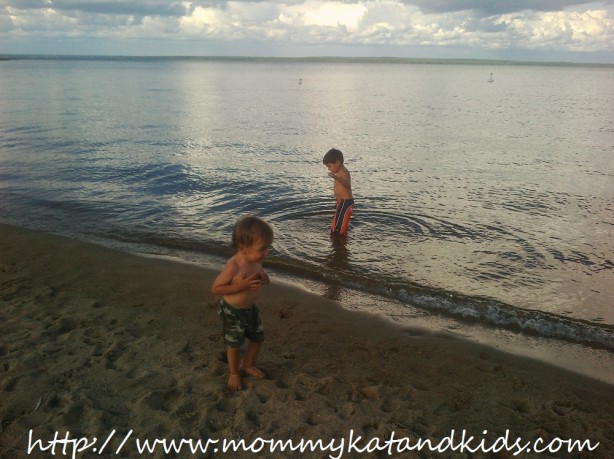 And of course, one of the absolute most important things we do to help keep our family's treasured items safe during summer fun is to ensure that we have a friend or neighbour check on our house when we are away for an extended period of time. Having somebody that is willing to mow the lawn and pick up the mail really makes an empty house seem occupied and even though we have an alarm system, there's just no alarm system that provides the same security as a neighbour that knows about the vacation and is keeping an eye on the property for anything suspicious!
With all the fun that summer brings, I can't imagine anything worse than having that fun spoiled by something being stolen or broken. That's why I'm so glad that there are great Master Lock security products to help ensure every day of our summer is as safe and enjoyable as it can be. I'll be sharing reviews of the best Master Lock products for summer over the coming months but in the meantime, why not check out the assortment of locks and other security items for yourself and see what essentials your family might find useful this summer? Whether you're flying off to enjoy an exotic vacation or just going to the beach for the day, the Master Lock Live Secure Safety Squad wants to make sure your items are safe both at home and on the road!
What precautions do you take to keep your possessions safe in the summer?