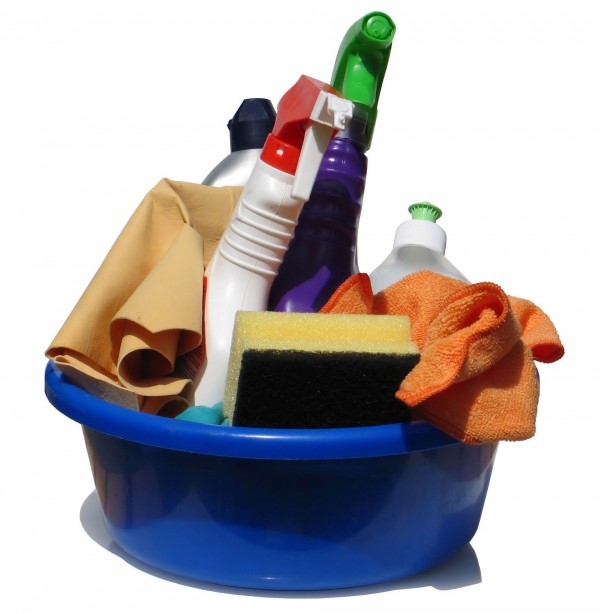 Since having kids, my cleaning has gone from non-existent to a pretty solid routine. Once a day, I pick up the kitchen and living room, sweep and do a quick vacuum. Twice a week, I wash the dishes. And every Friday morning is dedicated to doing a big, thorough clean including washing laundry, cleaning the bathrooms, washing floors and tidying the boys' bedrooms.
Most days I finish the chores and go right back to taking care of my boys or working on my computer. But that big Friday clean is exhausting and when I'm done cleaning the mirrors and wiping down the sinks with Lysol Disinfecting Wipes, I feel like I've earned something special. So when Friday evening rolls around, it's time to reward myself!
Taking a little "me-time" after a busy week and a huge day of cleaning is essential to my sanity. I don't always reward myself the same way, but I always make sure that I get some kind of moment of TLC. Last week, I treated myself to a box of Pot of Gold Excellence. The week before, I had a luxurious bubble bath followed by a DIY pedicure. And when I don't have a fun new treat in mind, I turn to my ultimate indulgence: President's Choice Sweet & Salty Kettle Corn and two episodes of Supernatural. Taken before bed, it's a sure-fire remedy for a revitalized morning!
Once in a while, I might get to really spoil myself after my chore-filled day by enjoying a live show or a fancy dinner. But for the most part, it's the home indulgences that I cherish most. That moment after the boys are in bed when I can relax, unwind and spoil myself with a sweet snack and some totally absorbing television is a way of reminding myself that all my work deserves rewarding and I indulge fully without a hint of guilt. After all, as a life coach and fellow blogger once told me, "If we don't take care of ourselves, we teach others not to take of us either!"
Do you treat yourself to a special indulgence after you tackle your chores? How often do you reward yourself for your hard work?
Disclosure: I am part of the Lysol® Healthy Families Ambassador Program by Mom Central. I received compensation as part of my affiliation with this group. The opinions on this blog are my own.