With the boys currently enjoying their last day of school, I'm looking forward to all the holiday fun of the Christmas break. From baking cookies to sledding outside, there are so many fun things to do when my kids are home from school in the winter. But I know that there will inevitably also be those moments when both boys declare that they're bored, and tired of having "nothing to do." Luckily, this year, Netflix is helping Canadian parents beat winter boredom with its new exclusive series, Dreamworks Trollhunters, debuting December 23!
While this epic adventure series is sure to provide plenty of entertainment all on its own, Netflix has come up with some great ideas for expanding on the fun even more. Try a fun Rock Candy recipe together so that kids can eat like the trolls do. Or get crafty and whip up a Trollhunters sword and battle armor so that your little heroes are ready for adventure. Just click the images above to download the instructions; both ideas are a great way to add a little extra entertainment to an uneventful day at home.
And if the holiday season is taking you on the road to visit friends and family, you'll love the new Netflix Downloads feature! Many of your favourite Netflix movies and series can now be downloaded to your device at no extra cost so that even when you're not hooked up to Wifi, you're still entertained! Want to test it out? Just make sure your Netflix app is updated to the latest device, then head to the Available for Download menu on your tablet or mobile device.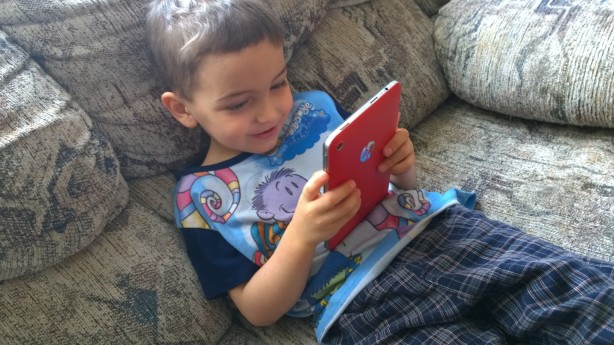 With so many of my family members close by, I'm sure that most of our holiday vacation will be filled with visits to play with the cousins, some holiday entertaining at home and, of course, lots of playing with new Christmas toys! But when we do have those random quiet days amidst all the bustle, my boys will be ready for fun and games with Trollhunters! Check out the preview on Netflix now and get ready for fun on December 23!