With the holiday season fast approaching, I'm sure that our family isn't the only one that's planning some travel to visit relatives in other areas. And even though I'm excited about taking Baby Cormac to spend Christmas with his grandparents, I'm also bracing myself for the inevitable hassles and hurdles of flying with three kids.
And it doesn't help that available services and entertainment on airplanes continue to dwindle. Many of our recent flights haven't had in-seat entertainment, leaving my boys to get quickly restless on longer flights. Paying for Wi-Fi is usually an option, but with current flight costs, I don't want to spend even more just to keep my boys occupied!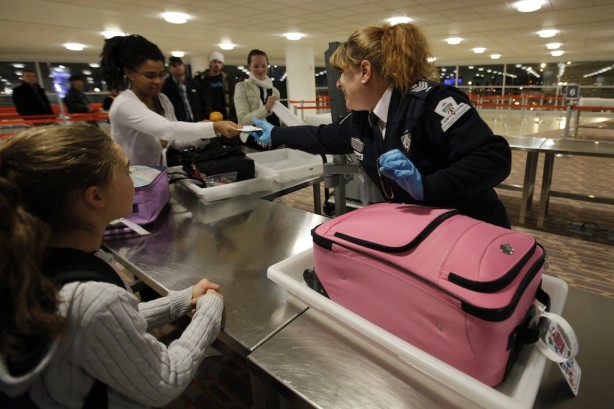 Luckily, Netflix is everyone's holiday travel hero this year with Netflix downloads! The option to download Netflix content to watch later has been a saviour for our family whether we're heading out on a road trip or taking to the skies. And that's why I'm already planning the content I'll be loading onto our iPad for the six-hour, two-flight trip we're making to Ontario in December.
I know my oldest will want to continue his current obsession with Stranger Things, so I'll be making sure it's ready and waiting for him. And while my middle son already has a few favourite shows he loves on Netflix, I have a suspicion that the fun and retro Stretch Armstrong & the Flex Fighters is going to be a new top choice!
To ensure all our flights go smoothly, I also make sure to stop by the bulk food store for snacks. And packing a good book for each of the boys is a must as well. But the ultimate must-have travel accessory? Good headphones, so my boys can enjoy their shows without bothering the people around them!
No matter where you're travelling during the holidays this year, having Netflix downloads on your computer, tablet or phone will make travelling more fun for everyone. So, make sure to check out the available titles and save your top choices for future excursions. With Netflix downloads, there's no Internet needed for your favourite entertainment!