There aren't many people that don't love the fabulous Ford Mustang and this year the car is celebrating its 50th anniversary with a brand new redesigned look that will have Mustang fans clambering to take a look! I recently received some pictures and information about the new 2015 Ford Mustang and it is one gorgeous and powerful machine!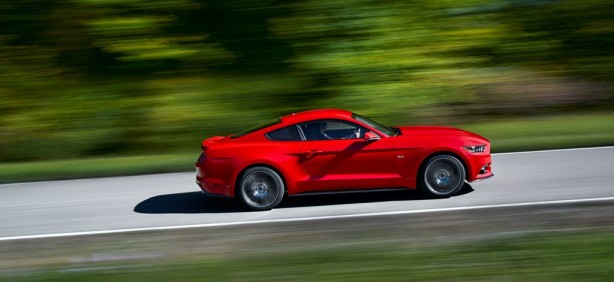 All-new shape, yet unmistakably Mustang
The clean-sheet design of both the Mustang fastback and convertible evokes the essential character of the brand, retaining key design elements including the long sculpted hood and short rear deck with a contemporary execution.
But key design features contribute to the Ford Mustang's new look including the return of the Mustang fastback with a sleeker profile enabled by more steeply sloped windshield and rear glass, three-dimensional tri-bar taillamps with sequential turn signals and a lower, wider stance thanks to the reduction in roof height and wider rear fenders.
[Read more…]