Living in Saskatchewan means cold winters and hot summers…and hot summers mean spending as many days at the beach as I can!
I've collected a pretty large assortment of beach towels over the years. And I've used them enough to be frustrated by them more than once. They get soggy quickly. They take up so much space in my beach bag. And, worst of all, they tend to pick up so much sand that I almost feel like I'm bringing the whole beach home with me!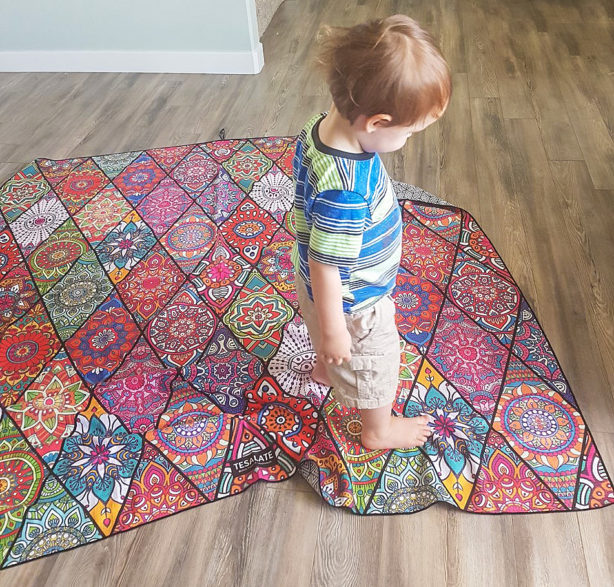 So, when Tesalate gave me the chance to review one of its revolutionary beach towels, I couldn't resist. The company claims to have created the best beach towel on the market, and I was excited to see just what that would mean!
I chose the Towel for Two in the Bohemian print to review and immediately I noticed one great feature of the Tesalate beach towel…the stunning designs! The double-sided towels come in so many beautiful choices that picking just one was no easy task, but I couldn't resist the mosaic tile look of the towel I chose. [Read more…]