I've mentioned that my boys are always in my mind when planning a vacation, but of course, I want to have fun too! So while activities for kids at may be a big part of my consideration when travelling, I also want plenty of adult entertainment and activities.
And on my family's recent trip to Beaches Negril in beautiful Jamaica, I experienced the full scope of the more grown-up activities that the resort has to offer, in addition to all the Beaches Resorts kids activities!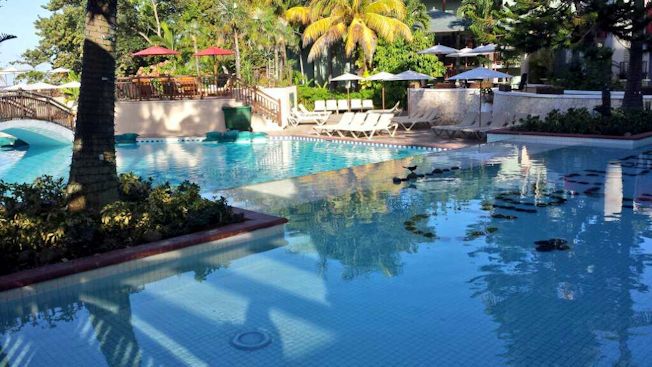 Relax at the Spa
The luxurious Red Lane Spa is a haven for any parent that just needs to unwind. Featuring a full range of spa services including massages, facials, manicures, pedicures and more, it's such a great way to enjoy a little pampering while the kids are having fun at Kids Camp!
And for a little mom and daughter bonding, the Red Lane Spa has recently introduced the new Ginger Lily spa menu offering special parent/child spa treatments!
I had the chance to experience one of the new treatments for myself and since I knew I'd be heading back to harsh winter weather soon enough, I decided to indulge in the Front Porch Punch Shea Butter Massage.
The mango, melon and strawberry scented Shea butter lotion left my skin so velvety smooth and the massage had me feeling even more relaxed than I had when I first stepped onto the resort. For a totally sensual treat, a trip to the Red Lane Spa is an absolute must when at a Beaches Resort!