Disclosure: I have partnered with YMC and Mabel's Labels/ Bear Paws and have received compensation for this post. All opinions in the post are my own.
The new school year is almost here and that means it's time for me to stock up on my must-haves for keeping my house and my boys organized throughout the coming months. For the first time, Zackary and Benjamin won't be going to the same school, which means that ensuring their supplies and homework are in order will be more important than ever before.
Luckily, keeping my scatterbrained boys at least somewhat orderly is something that I've been practicing for years. And if you're trying to prepare for an organized school year as well, these four tips are the ones that have helped me the most over the years!
Label All The Things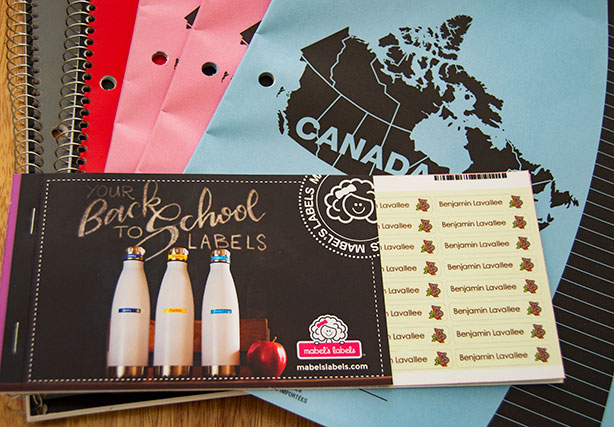 If your child walks out the door with it, make sure that you've labelled it! From ski pants to water bottles, I'm often amazed (and annoyed) by the items my boys have misplaced over the years. Near the end of last school year, Zackary even managed to lose his prescription glasses! [Read more…]