When warm June weather finally arrives, I can't wait to get outside to enjoy it. And whether I'm cracking an ice-cold beer after a day of yard work or sipping a pre-dinner drink as the barbecue heats up, the perfect beverage always makes spending time outdoors even better.
Of course, this year I've had to give up some of my favourite summer sippers since our new baby is arriving in a little over a month! So, I got to work creating some cocktails that are perfect for summer refreshment both with and without alcohol added!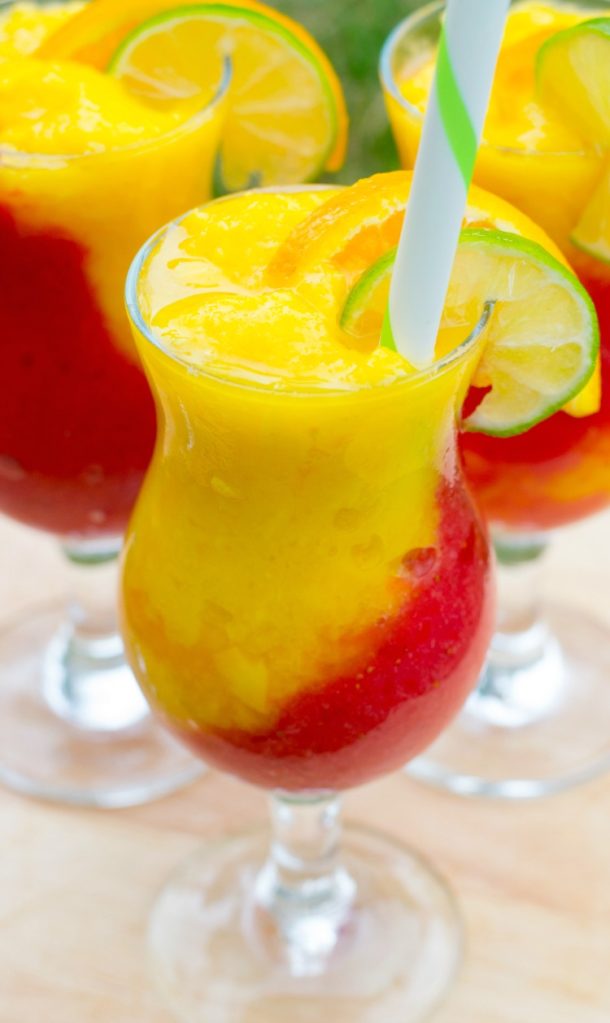 My family loves tropical fruit flavours, so I decided to combine two of our favourites, strawberry and mango, to create a show-stopping daiquiri that's tangy, sweet and perfect for a lazy afternoon relaxing on the deck.
Making the virgin version of this drink is as simple as leaving out the rum, and when it's served in stylish drinkware from Wayfair.ca, it's pretty enough for the poshest summer brunch or evening cocktail party! [Read more…]