One of the things I love about travelling is discovering the hidden treasures in every region, places that might not be as well-known as the big cities but that have their own special magic and appeal. Recently my boys and I visited North Dakota for a week and were able to discover one of those hidden treasures first-hand: the tourist town of Medora, ND just outside Theodore Roosevelt National Park.
Stepping into Medora, North Dakota is like walking into the Old West and from my first glimpse of the town, I was captivated. But in addition to being a picturesque old-time community, Medora, ND is full of fun activities, great food and unique entertainment that the whole family will enjoy! If you're planning on making the trip yourself, these are five attractions you won't want to miss:
Horseback Riding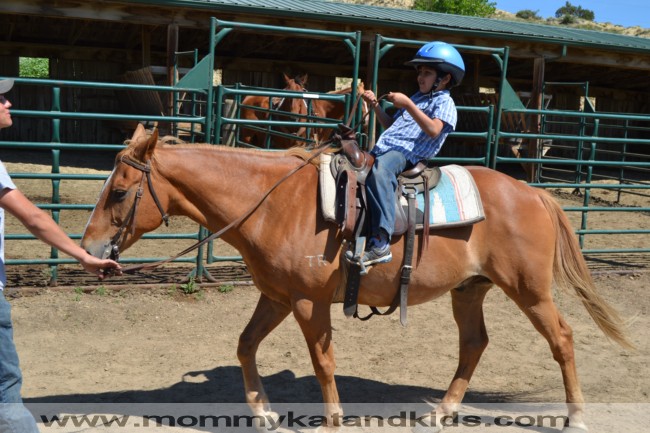 A trail ride through the beautiful North Dakota badlands is a must for nature-lovers when visiting Medora. The horses at the Medora Riding Stables are incredibly well-trained and suitable even for youngsters to ride, and the chance to ride through the hills on horseback is one not to be missed. There are knowledgeable guides to point out some of the notable landmarks, not to mention the pure fun of following narrow tracks up and down the steep hills.
Zackary and I headed out on a one-hour trail ride and I was actually rather impressed by how much he enjoyed the ride. An hour is a long time to stay in the saddle for a novice rider but holding the reigns, directing his horse and following the tracks kept him interested the entire time. Meanwhile, I loved getting up close to the beautiful scenery and enjoying the warm summer sunshine. This is definitely an activity that adults and children will both love and a great first introduction to riding a horse! [Read more…]