It's easy to spend multiple days exploring the four different parks that make up Walt Disney World and see new things every day. But if all you have is a 1 Day Park Hopper and you want to make the most of your visit, this is the information you've been looking for.
Enjoying the best of all four parks in twelve hours might seem impossible but with some strategic planning and a little luck, it can be done. On a recent trip to Orlando, I decided to prove that with a 1 day park hopper pass and a whirlwind day that took me from the plains of Africa to the surface of Mars!
Disney's Animal Kingdom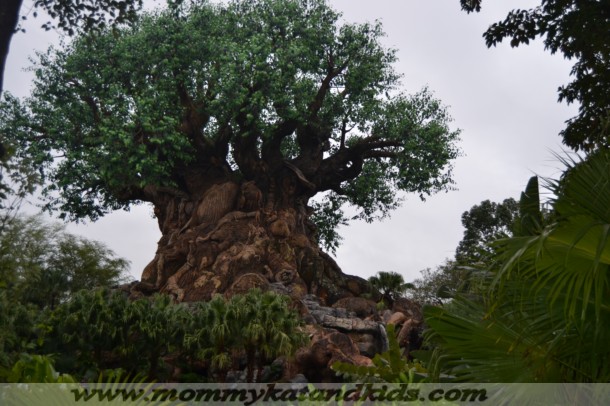 Since Disney's Animal Kingdom closes earlier than the other parks, it's a great place to start the fun. The Tree of Life is a must-see, with its stunning carving depicting over 300 different animals.
After taking a few minutes to admire the tree, I was off to Expedition Everest, one of the park's most popular roller coasters. As a first ride, it's a great one with a fast-paced coaster and a very close encounter with the Abominable Snowman. In fact, it was such a great ride that I just had to go on it twice!
Then it was time to walk through the Maharaja Jungle Trek and see the giant fruit bats, tigers, tapirs and other animals inhabiting the area. With the fun of seeing animals up close fresh in my mind, heading to the popular Kilimanjaro Safaris ride was my next top pick. Watching lions, elephants, giraffes and more roaming in expertly designed areas that simulated their natural landscapes was thrilling.
After all that walking, I was ready for a break. And watching the hugely popular 4D live show It's Tough to be a Bug was the perfect way to relax while enjoying some great entertainment. Featuring 3D special effects, smoke, scents and more, it's one of the top attractions in the park for good reason! My personal favourite moment was right at the end when the seats simulated the feeling of bugs crawling away underneath me! [Read more…]