Winter is one of the best times of the year to travel with your family. Whether you're visiting loved ones over the holidays or heading somewhere tropical to escape the snow, there are all kinds of reasons to take to the skies and head off on an adventure. But your adventure will be even better if you are prepared for going through the airport security line. Remember these useful tips for airport security when you travel!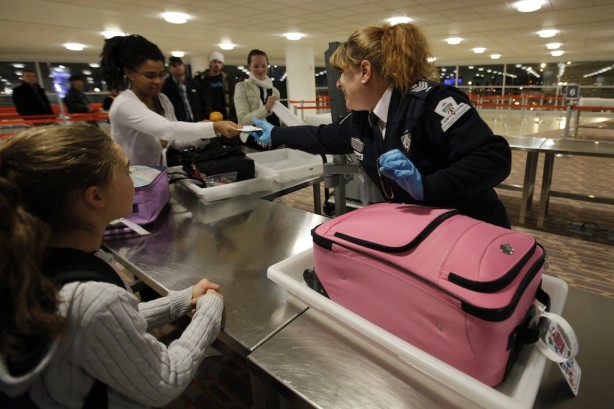 Travelling for Christmas?
During the holidays, thousands take to the skies to celebrate with friends and family. It's the time of year to give gifts to our loved ones. That being said, there are some restrictions on what can be brought on board a plane. The Canadian Air Transport Security Authority (CATSA) has a few simple tips to get through security hassle-free.

Avoid wrapping presents: officers may have to unwrap them for control purposes. Wait until you arrive at your destination, or take advantage of some airports' gift-wrapping services located past security.
Avoid bringing presents that contain liquid, aerosols or gels in your carry-on luggage: This includes: alcohol, wine, beer, snow globes, canned soup, maple syrup, perfume and lotions. Put them in your checked baggage or send them separately. [Read more…]