Recently I got the chance to dream of Italy while reviewing the Tim Hortons Extreme Italian Sandwich. The sandwich was originally introduced as a limited-time special, but it was so popular that the company decided to offer it as a permanent lunch item! My boys both loved this flavourful sandwich and I loved introducing them to some fresh new flavours.
But Tim Hortons wanted to know what you thought of the Extreme Italian Sandwich too, so the company provided ten of my readers with a $10 gift card so that they could give it a try and share their thoughts. The reviews are in and here's what readers had to say!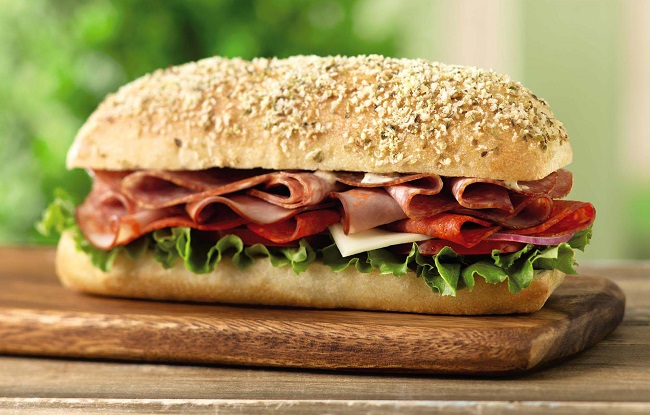 The toasted parmesan herb bun was crusty on the outside, yet soft & moist on the inside with lots of flavour. The abundant layers of ham, capicollo, genoa salami, & pepperoni were very fresh and extremely tasty all melded together. The mozzarella cheese, shredded lettuce, tomatoes, & creamy sundried tomato sauce truly enhanced the delightful taste of all of the ingredients, to ensure that the sandwich is moist and bursting with a bold zesty essence. We will highly recommend it to all of our friends and family to try. ~Roseanne R.
I split the sandwich with my daughter and half a sandwich was more than enough. It was very filling. I actually would have preferred a little less meat. That's something I don't think I have ever had to say before! The sauce was great. I would definitely buy it to use at home if it was available. The bun was a little disappointing. We were hoping for a bit more flavour. We didn't find it that much different from their regular buns. Overall though, we both enjoyed it. It has lots of taste and is such a nice change from the same old thing. ~Lori J.