If there's one city that's really perfected the art of family fun, it's Orlando, Florida. From its many amusement parks to its top-notch attractions and entertainment, there's no shortage of things to do when you're visiting this sunny Florida metropolis.
But because its amusement parks are such a big part of its appeal, some of Orlando's other areas tend to get overlooked. And that's a shame, because there are so many places in the city worthy of a visit! Wondering what areas you should check out? These three locations are my top picks for must-visit Orlando hotspots!

ICON Orlando 360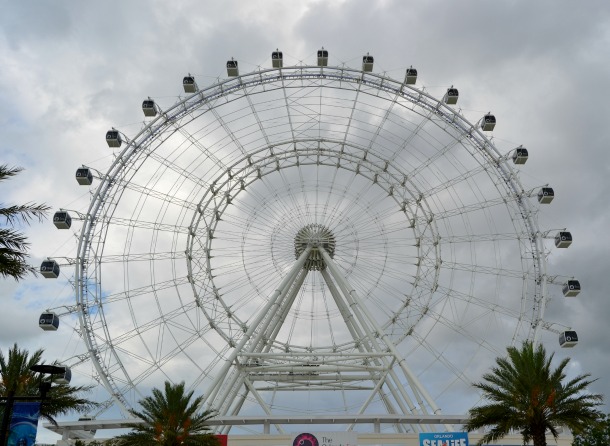 This brand new complex on International Drive is home to a ton of fun-filled attractions, including the hugely popular ICON Orlando, a 400 ft. observation wheel that opened just last year. In addition to ICON Orlando, the indoor complex also holds Madam Tussauds Wax Museum and the SEA LIFE Orlando Aquarium. A ticket for any one of the attractions is $25, while tickets for all three are $49, making this a great bargain choice.
I have to admit that I was impressed by just how much fun the wax museum was. In large part, Madam Tussauds is a place for photos, and I loved the fact that it included props and costumes so that visitors could pose in style as they snapped their pictures. But many of the displays also included fun facts about the famous figures and entertaining mini games to keep even the youngest visitors entertained.
Whether I was shooting hoops with Shaquille O'Neal, busting a move with Michael Jackson or taking an intelligence quiz beside Einstein, I was constantly entertained during my experience. And of course, getting a few pictures with my favourite wax celebrities was tons of fun too! [Read more…]