As a grammar nerd, this comic from Webdonuts creator Mike Gruhn makes me giggle every time I see it!
[Read more…]
I am passionate about the importance of childhood literacy and the role that early education can play in creating successful readers. As an avid reader myself, I am determined to help my children grow to be strong readers as well and luckily for me, there are so many fabulous tools and materials available to help me with that goal. Recently the creator of the Little Champion Reader kit contacted me about reviewing her innovative three-in-one system and with Benjamin at the perfect age to start developing some basic literacy skills, I was only too happy to oblige.
This kit is colourful, beautiful and incredibly complete. It includes nine DVDs, fifteen sliding flashcards, fifteen phonics books and three blank flashcards with a dry erase pen. The kit even includes a bonus CD featuring more than 150 free printable worksheets! Benjamin and I sat down to examine the kit together and see what the contents were like.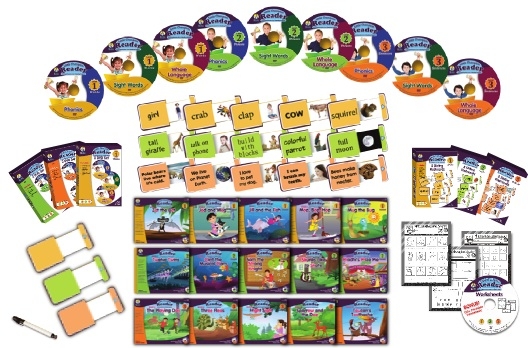 [Read more…]