If there's one kitchen appliance I can't live without, it's my slow cooker. I don't use it every week, but when I want a meal that takes no effort and will be enjoyed by everyone, a pot of chili or pulled pork simmered to perfection in the slow cooker is always a hit.
The only problem is that slow cooker meals take advance planning, and that's not always something I manage. When I only have thirty minutes to get dinner on the table, the slow cooker isn't an option.
So what's an overworked mom to do? Turn to the Breville Fast Slow Pro, a combination pressure cooker and slow cooker, of course! This multitasking kitchen appliance is Breville's version of the Instant Pot and after only a week, I have no idea how I ever got by without it.
When you have time, use the slow cooker setting to make tender and succulent stews, roasts, desserts and more. When you're in a rush, the pressure cooker setting whips up everything from buttery mashed potatoes to sensational sauces or stews in just minutes!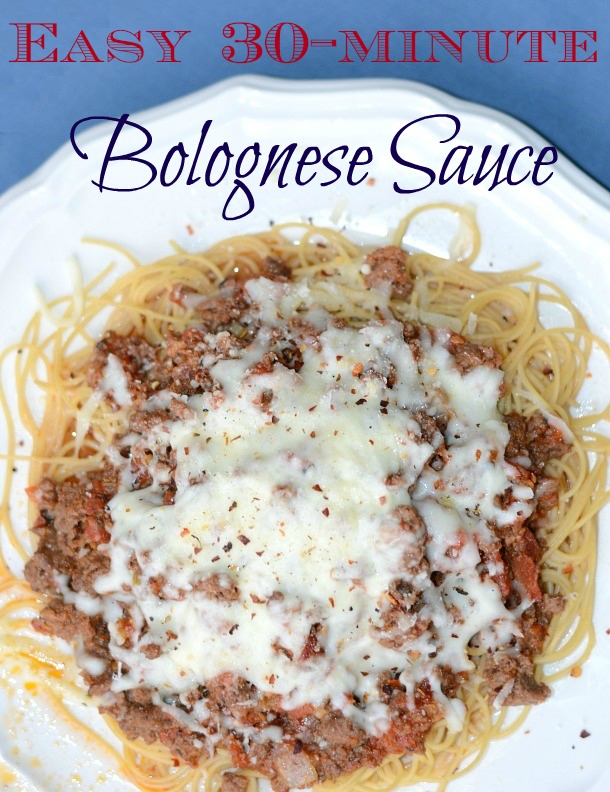 I tested out the slow cooker setting by cooking a pork roast for Easter dinner and the results were just as good as they were with my regular slow cooker. But it was the pressure cooker setting I really wanted to try, so I decided to see if I could whip up a tasty and easy Bolognese sauce (typically an all-day process) in just thirty minutes with help from the Breville Fast Slow Pro! [Read more…]