It's no secret that my family loves the Orlando area. From golf courses to amusement parks, we've explored the popular tourist destination to its fullest, and found many of the best things to do in Orlando with kids.
Like most families, our top priority when in Orlando is usually visiting the theme parks! Checking out all four parks at Walt Disney World in one day was exhausting, but amazing. And we all loved the rides and pop culture at Universal Orlando.
But I knew from our many trips down International Drive that the city itself had just as many things to do in Orlando with kids. And so, on our most recent vacation, I decided that we would spend a day exploring some of the best family attractions and activities the city has to offer.
Wondering where to start when looking for things to do in Orlando with kids? This one-day itinerary had the whole family smiling when we headed home!
A Ride on ICON Orlando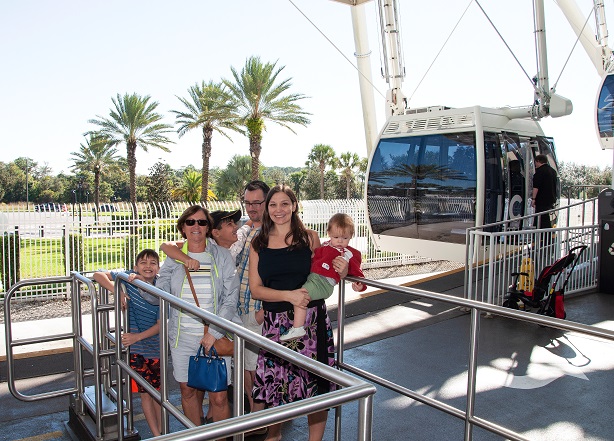 We started our day with a ride on the ICON Orlando observation wheel. This 400 ft. ride is the largest observation wheel on the United States' East Coast. It's a popular nighttime attraction, since the city and theme parks look so magical when they're lit up. But it's equally enjoyable during the day, and we loved finding all the places we'd visited in the past from above! [Read more…]