When it comes to getting the best value for my money, sometimes the cheapest product isn't always the best. That value brand of floor cleaner for less than a dollar might seem like the best choice, but if it can't cut through dirt and mud as well, then I'm going to use more to get jobs done. One of the reasons I'm such a fan of P&G products is because I know how much effort goes into making those products more effective. And that means bigger savings in the long run! Wondering what P&G products are especially worth the extra cost? After many years of testing every product under the sun and trying absolutely everything to save a little extra money, these are three of the P&G products that I've found are always worth the extra cost, and why:
Tide Laundry Detergent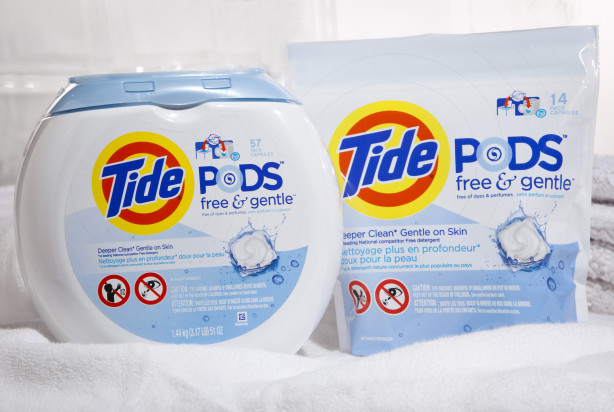 A few years ago I visited the Proctor & Gamble Headquarters in Cincinnati and had the chance to tour the fabric care facility. After seeing the amount of work that went into research and development, I understood exactly why Tide out-cleans competitors. The deep-down clean isn't something that just happens through chance. Fabric fibres are examined at a microscopic level to confirm how well the formula removes dirt and grime…while also protecting those fibres so clothes last longer. No wonder Tide is able to remove everything from grass stains to blood to chocolate!
While it does cost more, it saves me in the long run by preserving my clothes. And with P&G Printable coupons, you can save $1 on your purchase of Tide! [Read more…]