Infants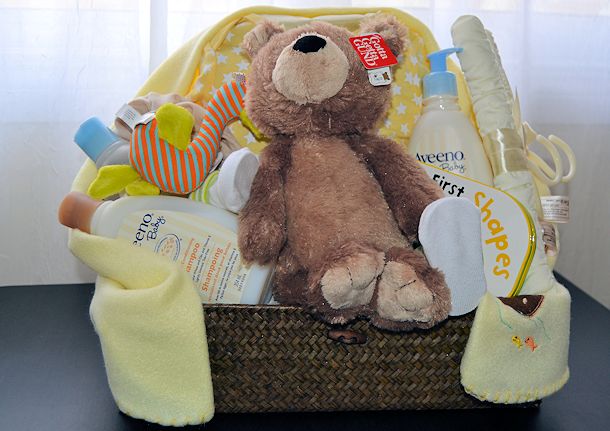 Aveeno Baby Calming Comfort Line – Give a gift that mom and baby will both love with the Aveeno Calming Comfort collection! Fill a gift basket with a cuddly blanket, a soft teddy, eesential baby supplies and Aveeno Calming Comfort products to help soothe baby's delicate skin while also relaxing for a better night's sleep with the scent of lavender and vanilla. The Calming Comfort line includes a gentle baby wash and a nourishing baby lotion. Find the products at stores across North America; learn more at www.aveeno.ca.
ARV: $6.97 each
Quinn 2015 Starlight Bear – Each year, the Starlight Children's Foundation chooses one very special child to inspire its design of the annual Starlight Bear. This year, the bear was created for Desiray, a six-year-old girl in a courageous battle with cancer. Quinn was inspired by Desiray's love of the colour turquoise, soft and cuddly stuffies and all things sparkly. His cape represents the strength and bravery that make Desiray such a superhero! Proceeds from the sale of the bear go to the Starlight Children's Foundation, which helps brighten the lives of seriously ill children in Canada. Quinn is available exclusively at Toys'R'Us stores or online at www.toysrus.ca/.
ARV: $19.99
VTech Go! Go! Smart Friends Busy Sounds Discovery Home – This interactive house features nine MagicPoint locations that react when the included character, Miss Norah, is put into position. Little ones will love watching the elevator move up and down when Miss Norah is placed inside and listening to Miss Norah talk and sing as she explores her home. Add another Go! Go! Smart Friends character to the playset and Miss Norah will even sing with her new friend! This set is ideal for teaching toddlers about cause and effect and imaginative play in a way that will keep them entertained for hours. Find the set at stores across North America and learn more at www.vtechkids.ca.
ARV: $49.99
Children
Play-Doh Crazy Cuts Playset – This blast from the past has been a hit with kids for decades and with its fresh new updated style, any Play-Doh fan is sure to be excited to find it under the tree. Containing three characters, a barber's chair, six colours of Play-Doh and styling tools, creating the ultimate hairstyles has never been easier, or more fun! Simply press the Play-Doh into the character's body, place it in the chair, turn the crank and watch the hair magically grow. The base of the chair even features moulds to create fun hair accessories! Find the set at stores across North American; to learn more, visit www.playdoh.hasbro.com.
ARV: $21.99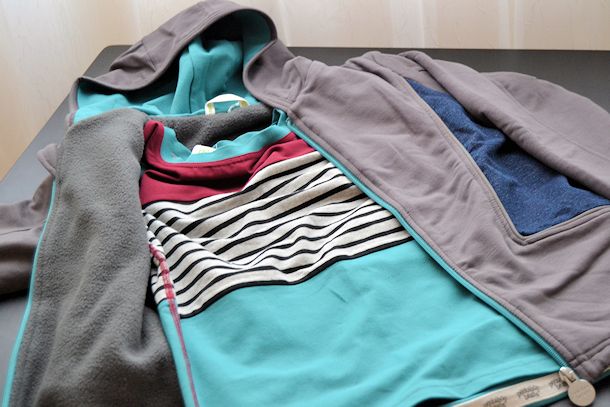 Peekaboo Beans Clothing – For children that love to play, there's just no equal to Peekaboo Beans clothing. These stylish and durable outfits for children from three months to seven years of age are designed to feel great, last for years and look fantastic no matter how hard your children play. If you have a little one that's bugged by buttons or irritated by itchy tags, the fact that the clothes feature easy-to-use zippers and soft, removable tags will be especially welcome. And the wash-and-wear ease of the clothes makes them a dream come true for moms too! Learn more about what makes Peekaboo Beans so special and browse the entire collection at www.peekaboobeans.com.
ARV: $25.00-$125.00
GeoSpace Ski Scooter – Kids will love racing down hills on this fun-filled twist on a traditional sled from GeoSpace! Part snowboard and part sled, the Ski Scooter lets kids glide down hills standing while holding onto the handle for stability. Even better, the sled folds flat when the fun is done for easy storage! Suitable for gliding over snow, grass and even sand, there's no end to the fun with this toy! And since it holds up to 220 pounds, adults can even give it a try too! Buy it online at Amazon.com.
ARV: $49.99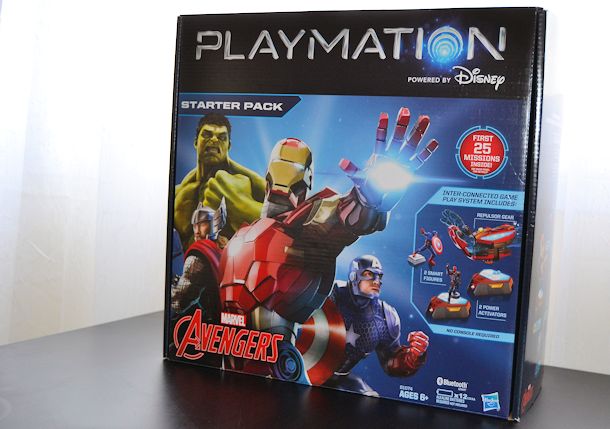 Playmation Marvel Avengers Starter Pack – A brand new evolution in the world of play, Playmation sets and characters are sure to be one of the most sought-after Christmas gifts this year. This starter pack contains everything children need to jump into battle with the Avengers using motion-sensing Avengers gear, Smart Figures and Power Activators. The four locations and twenty-five missions included in the starter pack will let children join in the mission as they duck, roll, spin and jump their way to victory. The included smart characters, featuring special moves, can join in the battle and help kids defeat the enemy when placed on the Power Activator stations. And for even more fun, kids can download the free app for iOS and Android devices to power up their gear, track their progress and download brand new missions! Find Playmation products at toy stores across North America; learn more at www.playmation.com.
ARV: $119.99
Dreams are Made for Children Book and CD – The combination book and CD sets from The Secret Mountain are the perfect way to introduce children to different music, and the company has outdone themselves with this beautiful new set featuring twelve classic jazz lullabies. These standards from the golden age of jazz, performed by legends including Ella Fitzgerald, Nat King Cole and Billie Holiday, are sure to sooth and relax children at bedtime. But these songs make for equally pleasant background listening for adults too! Find the set at select book stores across North America or on Amazon.com and learn more at www.thesecretmountain.com.
ARV: $16.99
Star Wars Hero Mashers Return of the Jedi Multi-Pack – With the release of the new Star Wars movie quickly approaching, Star Wars-themed toys are going to be at the top of many children's Christmas list this year. Surprise your favourite little fan with this set of five different Star Wars characters including Luke Skywalker, Darth Vader and Han Solo. Best of all, each of the characters can be disassembled and mashed together to create all new character mashups! Disguise Luke as a Stormtrooper, see Han Solo would look like with Darth Vader's head and more. There's no limit to the fun and wacky Star Wars fun a child can have with this set! Find it at toy stores across North America; learn more at hasbro.com.
ARV: $59.99
Heart and Soul Clothing – For the fashion-loving child on your Christmas list, the trendy and fabulous outfits from Heart and Soul Children's Swag Boutique are sure to result in smiles. From t-shirts to tutus and sweaters to shoes, boys and girls alike will be showing off some serious style with these threads. Little boys are especially sure to love the music-themed Rowdy Sprout Raglan Tees. Featuring lyrics and logos from immortal bands including The Beatles, Pink Floyd, The Grateful Dead and more, these comfortable shirts are perfect for adding a little attitude to winter wear. Browse the full boutique and find favourites for all the children on your shopping list at www.heartnsoulkids.com.
ARV: $54.00
Encyclopedia Prehistorica: Dinosaurs Pop-Up Book – This beloved book from Candlewick Press is celebrating its tenth year of publication, and it's still just as popular as it was when it was first published. Featuring twelve action-packed pages of pop-up fun, this book is full of fun and educational experiences for young school-aged children. With multiple pop-up elements on each page, information both on dinosaurs and on the history of paleontology and so much more, this book is sure to put a smile on the face of any dinosaur-lover on your holiday gift list. Encyclopedia Prehistorica: Dinosaurs is available at book stores across North America; learn more at www.candlewick.com.
ARV: $34.99
Yummy Nummies Mini Kitchen Magic – If you have a child that loves cooking, Yummy Nummies meal, snack and candy kits are this year's perfect gift! These clever little kits have everything needed to create fun miniature food and treats that kids will love making and eating. From cookies and cupcakes to burgers and nuggets, making a special snack has never been so much fun! With disposable trays, easy-to-use mixes and a little help from the microwave, kids simply follow the step-by-step instructions to create mini meals worthy of a junior chef. Find the kits at select stores across North America; learn more at www.yummynummies.com.
ARV: $6.99-$14.99
The Ugglys Pet Shop Figurines – If your kids prefer unique toys to cutesy ones, they'll love The Ugglys figurines! These little pets are odd, unusual and sometimes downright ugly, but they're still pretty lovable too! With fun accessories including stackable homes and vehicles, kids will have hours of fun playing with these wacky dogs, cats, birds and other animals. Pop a few in your child's stocking or get a whole set of adorably strange characters for your kids! The Ugglys Pet Shop figurines and sets can be found at stores across North America; to learn more, visit www.theugglys.com.
ARV: $5.99-$28.99
Teenage Mutant Ninja Turtles Action Figures – If your kids are fans of the heroes in a half-shell, they'll flip for TMNT action figures of their favourite turtles and evildoers. And in addition to providing hours of entertainment, these figures are great for encouraging learning through imaginative play! To showcase the collections, parents and kids can visit Nickelodeon's new TMNT City Under Siege website and view a four-part film series that lets visitors immerse themselves in the world of the Turtles. Even better, users can click on the shell icon while watching videos to learn more about individual characters and even purchase them at Walmart.ca! Check out the online experience and range of characters available at cityundersiege.ca.
ARV: $7.97
Kiwi Crate Subscription Boxes – These clever boxes feature a unique themed craft that arrives every month, and help encourage learning through creativity! With kits for children from just 3 years right up to 13, there's a crate for every child on your Christmas list! The Tinker Crate for children between 9-13 years old is especially useful for encouraging STEM learning. And with both individual boxes and multiple-month subscriptions available, you can give a gift that keeps providing fun all year long! Learn more and order your subscription at www.kiwicrate.com.
ARV: $19.95
Tweens/Teens
Artifact Uprising Wood Calendar – If your teen's an Instagram addict, let her show off all those favourite pictures with this stylish and affordable wood calendar from Artifact Uprising. The calendar is easy to create and customize by simply uploading pictures to the website or pulling them off an existing Facebook or Instagram feed. Then drop the photos into place on each of the twelve calendar pages. Whether your child's a budding photographer that wants to show off her favourite landscapes or a social butterfly with a feed full of selfies and events, she'll love reliving her most important memories all year long. And the magnetic back on the wood frame make this calendar perfect for sticking inside a school locker! Make your own customized calendar online at www.artifactuprising.com.
ARV: $29.99
HEXBUG RC Fire Ant – From the moment that HEXBUG Nano micro-robotic bugs were introduced, the brand became a sensation. And over the years, its products have grown in popularity with kids of all ages while encouraging a love of robotics and STEM learning. The HEXBUG Fire Ant is the perfect example. The pocket-sized remote-controlled bug is a high-speed innovation with six custom wheels to boost maneuverability. With its compact size and reasonable price, it's a perfect stocking stuffer for a robot loving tween or teen on your Christmas list! Learn more at www.hexbug.com.
ARV: $19.99
Women
The Complete Guide to Sushi & Sashimi Book – Sushi is one of the most popular cuisines in the world and any sushi-lover will adore flipping through the pages of this gorgeous book. In addition to plenty of mouth-watering recipes, this coil-bound cookbook contains 625 step-by-step photographs, tips for buying and storing sushi fish, lists of equipment and so much more! Even somebody that's never done more with sushi than pop the tasty morsels into their mouth can become a sushi-making pro with help from this book. And the presentation tips will ensure every plate of sushi is restaurant worthy. Find the book at stores across North America; learn more at www.robertrose.ca.
ARV: $29.95
UR Powered Touchscreen Gloves – When the cold winter winds start to blow, the only thing better than a stylish pair of gloves is a stylish pair of gloves that can be worn when using a smartphone! The assortment of touchscreen gloves from UR Powered do just that with a variety of styles and colours to suit every woman. From heated gloves to leather gloves, every woman is sure to find the perfect pair for winter weather. And every pair of gloves has one thing in common…the ability to use all five fingers while using a smartphone thanks to 5 finger precise touch technology. The gloves even feature mobile media grip so that your phone won't slip out of your hands when you're using it! Choose the perfect pair for a special lady in your life at www.urpowered.com.
ARV: $38.00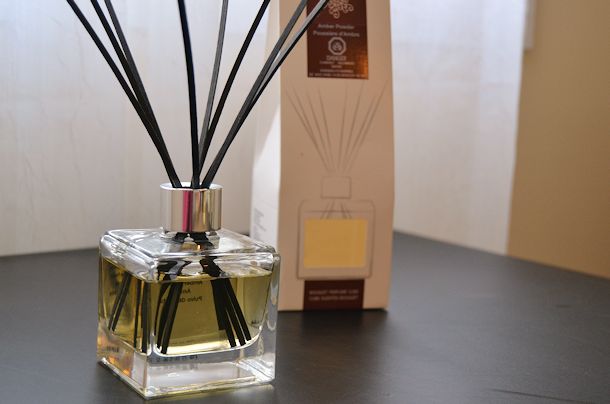 Parfum Berger Scented Bouquet – Looking for the perfect hostess gift? The new Parfume Berger fragrance kits from Lampe Berger are the new stylish way to add fragrance to a space. This collection of ten fragrances created in France by top Master Perfumers lets a woman add that special personal touch to a space. The Scented Bouquets house and diffuse the fragrance with either a white rose or a comtemporary cube design already filled with your desired fragrance. When the fragrance runs out, perfume refills are available so that you can continue to enjoy the scent you love or try a new one. Find the full collection of Parfum Berger products online at www.lampeberger.ca.
ARV: $25.00
TASSIMO T47 Brewer – For that special lady that loves a good cup of coffee, the TASSIMO T47 is the gift that keeps on giving all year long. Brewing the perfect cappuccino, latte, hot chocolate, coffee or tea has never been easier thanks to TASSIMO's exclusive barcode technology. The machine actually reads the barcode on each T DISC and then brews up the beverage using the perfect amount of water at the perfect temperature. And while Mom is sure to love her gift, the whole family will love having a TASSIMO in the house with the amazing selection of T DISCs that are offered! Find the TASSIMO T47 brewer at stores across North America; to learn more visit www.tassimo.com.
ARV: $199.99
Foster Grant Sunglasses – For a fashion-loving friend or family member, the stylish and affordable sunglasses from Foster Grant are a sure-to-please gift that will help your favourite female look her best while protecting her eyes too! And right now, with styles starting at just $10, the gift she'll love all year doesn't have to break your budget. The great variety of styles combined with 100% UVA and UVB protection means there's a perfect pair for everyone. Browse the selection online at fostergrant.com.
ARV: $9.99-$30.00
Teleflora Sparkling Winter Wonderland Bouquet – Flowers aren't just for birthdays and anniversaries, and nobody knows that better than Teleflora! The company has an assortment of gorgeous holiday bouquets that are sure to put a smile on a special woman's face, whether you're shopping for a unique gift for Mom or a surprise present for the hostess at your next soiree. The traditional look of the Sparkling Winter Wonderland Bouquet in its glitter-adorned container is the perfect addition to holiday decor. But Peanuts fans may want to check out the two exclusive arrangements celebrating the 50th anniversary of A Charlie Brown Christmas! The Teleflora Christmas 2015 arrangements are available now across North America at Teleflora.com.
ARV: $54.95
Men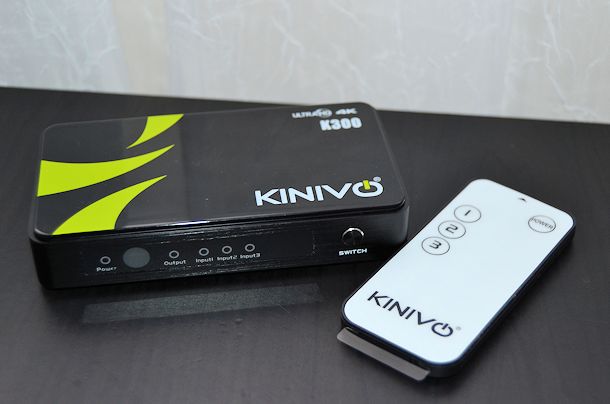 Kinivo K300 4K HDMI Switch – If you've got a guy that loves gaming, the Kinivo K300 4K HDMI Switch is sure to become his favourite device in no time! This clever little device splits one HDMI cable into three different ports. While it's great for anyone that owns a TV with limited HDMI connections, it's especially perfect for multiple gaming systems since it switches to the correct input automatically when a device is powered on! That means less time fiddling with the input on the television set and more time exploring The Wasteland and shooting Bloatflies. And with 4K capabilities, there's no need to sacrifice quality for convenience. Get the Kinivo K300 online at Amazon.ca.
ARV: $34.99
John Varvatos Dark Rebel Eau de Toilette Gift Set – Every man is a bit of a rebel at heart, so let him show off his wild side with the John Varvatos Dark Rebel Gift Set. This set features a 125ml bottle of Eau de Toilette spray and a 15ml Eau de Toilette Travel Spray in a stylish black gift box that's perfect for use as a valet tray. But as classy as this gift set looks, it's the scent of the cologne that will really win over a man. Featuring top notes of rum, sugarcane and cardamom, heart notes of black leather, balsam fir and nutmeg and base notes of blackened vanilla bean and balsawood, this scent is complex and masculine with a distinctly oriental style. Find it at select stores across North America or online at www.thebay.com.
ARV: $112.00


Thermos Rock Beverage Bottle and Vacuum Insulated Food Jar – Whether the man in your life has a job that keeps him on the road or he just loves exploring the great outdoors in his downtime, products from Thermos will ensure that he stays fed and hydrated no matter how long his day is and how far off the beaten path he might get. The Rock Beverage Bottle keeps 1 litre of liquid hot or cold for up to 24 hours. The Vacuum Insulated Food Jar keeps food hot for seven hours or cold for nine hours, and even comes with a full-size telescoping spoon! Find them at stores across North America; learn more at thermosbrand.ca.
ARV: $29.99 each