I love coffee. I love it black, with cream, in lattes and pretty much any other way it can be prepared. I'll drink it hot, cold, or even lukewarm if need be.
But as a special treat, I like it flavoured and that's why I was thrilled when I got the chance to review some Torani syrups from Buy Coffee Canada.
I've had Torani syrups in coffee shops before, so I was pretty excited to have a bottle of the syrup in my house that I could use whenever I wanted.
I received the Butter Rum and the Chocolate Macadamia Nut syrups to review, along with a challenge.
Instead of just using the syrups to flavour my coffee, I was asked to come up with some creative dessert ideas using Torani syrups.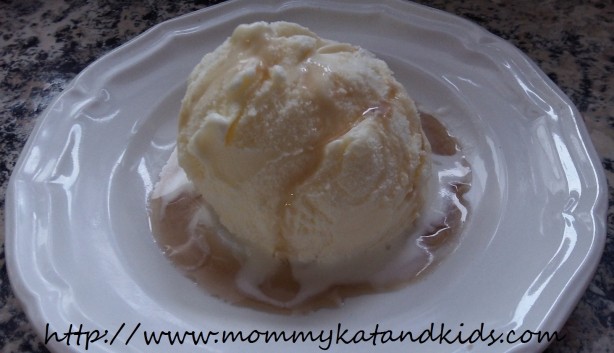 Of course, I couldn't resist trying both varieties in a hot cup of coffee first but after that I got cooking.
I loved the rich flavour of the Torani Chocolate Macadamia Nut Syrup and since I didn't want to drown the subtle macadamia flavour, I thought it was best to use it on something fairly mild.
I created an easy and elegant dessert by pouring about a tablespoon of the syrup over a scoop of vanilla ice cream. It was quick, easy and tasted absolutely decadent!
For my dessert using the Torani Butter Rum Syrup, I got a little more creative and created an easy dessert recipe. The best part is, it can be totally customized to suit your tastes by using different flavours of syrup or cake mix.
I used a Spice Cake Mix and the Butter Rum syrup in the recipe and the result was absolutely scrumptious!
I iced the cake with a simple Whipped Vanilla icing and then drizzled just a little of the syrup over the top of the cake. The entire family loved it and I was so impressed by how easy it had been to make my own gourmet dessert!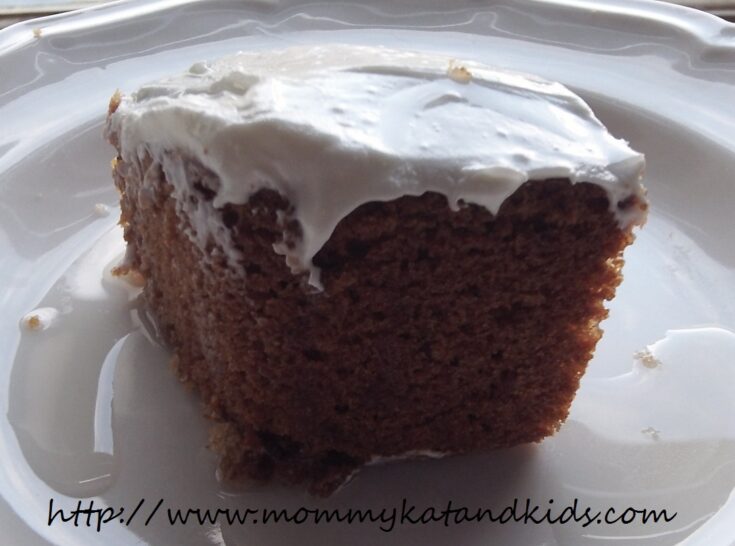 Whether you prefer your Torani syrups in your coffee or in your cakes, you'll be able to find your favourite flavours at Buy Coffee Canada, and thanks to the site's price-match guarantee, the prices are unbeatable.
I had so much fun experimenting with Torani syrups in my desserts and it was nice to realize that I could use these tasty flavourings for more than just coffee. Check them out for yourself and see what flavour inspires you!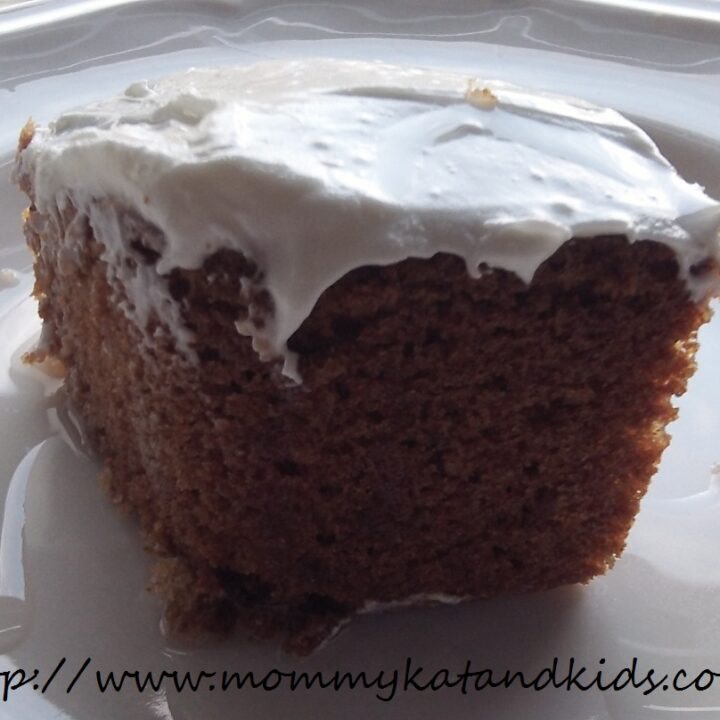 Easy Torani Syrup Cake
This quick and easy Torani Syrup cake can be customized with your favourite flavour of boxed cake mix and Torani syrup!
Ingredients
1 box cake mix, any flavor
3 eggs
2/3 cup vegetable oil
3/4 cup water
1/4 cup Torani syrup, any flavor
Instructions
Preheat oven to 325 degrees. Prepare pans as directed on cake mix box.
Combine cake mix, eggs, oil, water and Torani syrup in large bowl.
Beat with electric mixer on low speed for 30 seconds or until combined. Increase speed to medium and beat for two minutes.
Pour batter into pan/s and bake as directed on cake mix box.
Allow cake to cool completely and ice with favourite icing if desired.
To serve, drizzle a small amount of Torani syrup over individual pieces of cake.
Recommended Products
As an Amazon Associate and member of other affiliate programs, I earn from qualifying purchases.
Nutrition Information:
Yield:

12
Serving Size:

1
Amount Per Serving:
Calories:

307
Total Fat:

15g
Saturated Fat:

2g
Trans Fat:

0g
Unsaturated Fat:

12g
Cholesterol:

47mg
Sodium:

340mg
Carbohydrates:

41g
Fiber:

1g
Sugar:

24g
Protein:

3g