My love of eco-friendly cleaning products is something that I've mentioned often in the past. If I can find a product that can tackle the huge amount of dirt and grime that my boys drag into the house without using dangerous chemicals, I am a happy woman. With spring fast approaching, one of my upcoming cleaning projects will be washing the carpet in the living room and basement rec room, so when I got the chance to test out the carpet cleaner and some of the other natural cleaners from Unique Natural Products, I couldn't wait.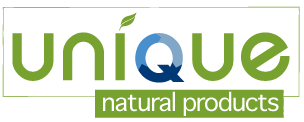 These cleaners bear the name "unique" for a reason. Rather than just a blend of ingredients from natural sources, Unique Natural Products actually utilize the natural process of biodegrading to break down and eliminate organic waste. By using natural and healthy bacteria and microbes, the cleaners literally eat the stains and odours off surfaces and convert them into carbon dioxide and water!
I received the products just a few days ago so I haven't had a chance to test many of them yet, but I can't wait to use the products to clean the carpets in my house once the snow melts. I'm especially excited about using the Carpet Shampoo to give the basement carpet a thorough cleaning. The carpet is actually originally from a casino and while it is very expensive and high-quality, I'm sure that it's seen more than its fair share of beer and wine spills! Unique Natural Products has a formula especially for removing wine stains and I'm sure it will work wonders on the carpet!
I was also thrilled to see the Unique Natural Products Super Digest Safe Drain Cleaner. For some reason, I have been having continuing trouble with the drains in the sink and bathroom getting clogged. I'm going to be treating all the drains in the house with the cleaner today and since it opens most drains within one hour, I'm looking forward to no longer having to deal with clogged drains when I'm trying to shower or wash the dishes!
Want to try Unique Natural Products for yourself? You're in luck, because the company is very generously offering one lucky reader a prize pack containing Pet Odor Stain Eliminator Ready To Use, Unique Complete Ready To Use, Carpet Shampoo, Wine Stain Eater and Super Digest-It Drain Opener, a $50 value! To enter to win, just check out the Unique Natural Products site and leave a blog comment about which product you would most like to try. And best of all, you can get nine more chances to win by visiting the other blogs listed in the linky at the bottom of this post! But if you just can't wait to make your purchase, then head over to the site and use coupon code marchbloghop13 at checkout to receive $2 off your purchase! Code expires May 15, 2013.
I love the concept of these products and I find it fascinating that not only are they a safe and natural product for cleaning carpets, pet stains and other organic waste, but also that they eliminate the stains and smell through a natural biodegrading process! If you're looking for a safe and effective way to eliminate stains and odours from surfaces in your house, check out Unique Natural Products and put the power of nature to work for you!
a Rafflecopter giveaway