It may still be chilly here in Saskatchewan, but there's one spring activity that doesn't need to be put off because of the weather: spring cleaning! With a lot of travelling planned in May, I have been taking spring cleaning seriously this year. I want to come home to a clean and organized house after our adventures! Fortunately, P&G is here to help with some great tips for getting that spring cleaning done!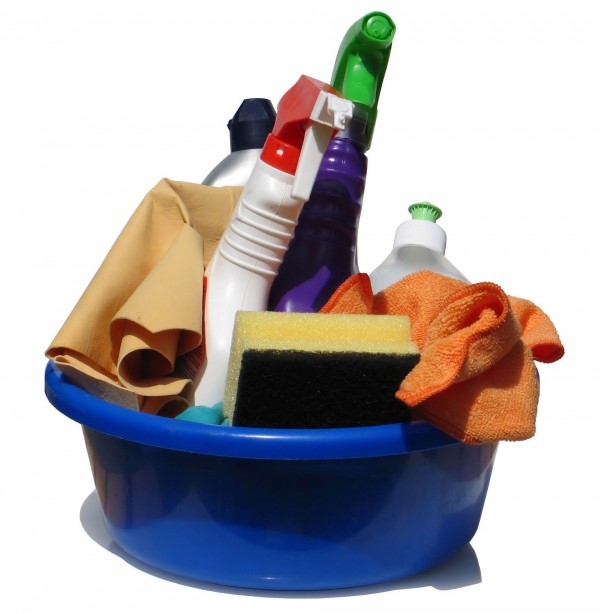 Upholstery, carpets & curtains: Mist these hard to wash areas with NEW Febreze Fabric Refresher with Gain to eliminate unwanted odours and leave a fresh scent.
Closet clutter: Tuck away your winter wear in organized storage bins to make room for your spring and summer wardrobe. To keep your winter wear smelling fresh, add Gain Fireworks Original Scent Booster to your laundry load, before tucking items away. You can also use a Febreze Fabric Refresher to refresh items being pulled out of storage.
Baseboard & blinds: These areas trap dust and dirt, and can often be neglected. To tackle these tricky areas, run the Swiffer Duster along the surface.
Tough to clean places: Mr. Clean Magic Eraser is a great tool for cleaning away the grime you come across when uncovering those rarely seen spaces and hard to reach places. Mr. Clean Magic Eraser removes scuffs, crayon marks and finger prints from walls too! Mr. Clean has plenty of tips to share, check out www.mrclean.ca for details.

I received a fabulous spring cleaning package of P&G products featuring the new Gain cleaning products and it sure made my job easier. One of the biggest tasks I had was purging and reorganizing the boys' basement playroom. Since the walls are bare concrete, it sometimes gets a little musty-smelling, but spraying the carpet and futon with Febreze Fabric Refresher with Gain took care of that in a flash!
My other favourite product in the package was the Swiffer WetJet with Gain Solution. We try our best to take our shoes off at the door, but mud and dirt seem to get tracked across the kitchen floor regardless. The new solution with the fresh scent of Gain powers through the mud with ease and it's so quick and easy to use that I can give the floor a quick cleaning every day if I want!
To help you get your spring cleaning done, P&G is very generously offering one lucky Mommy Kat and Kids reader their very own Gain spring cleaning prize pack containing Mr. Clean with Gain Spray, Swiffer Dust & Shine with Gain, Swiffer Sweeper with Gain Dry Refills, Swiffer Sweeper with Gain Wet Refills, a Swiffer Sweeper Kit, Swiffer WetJet with Gain Solution, a Swiffer WetJet Kit, Swiffer Duster Refills, a Swiffer Duster Kit, Gain Fireworks Original Scent Booster, Febreze Fabric Refresher with Gain and a Mr. Clean Magic Eraser Select-A-Size, an $80 value! To enter to win, just leave a blog comment about what product you think would be the biggest help for your upcoming spring cleaning chores!
I still have a lot more cleaning to do, but with the new Gain line of products, I'm sure I'll have my house looking and smelling fabulous in no time! Check out the new collection for yourself and add the freshness of Gain to your spring cleaning!
a Rafflecopter giveaway