A well stocked pantry means easy access to quick and healthy meals on busy days, no need to panic when friends or family drop by at the last minute and even sustenance in case of a power outage during a storm or other emergency event. Keeping the basics on hand can even help you save on your grocery bill too, something that is often at the top of the priority list for many families when it comes to the household budget.
So how can your pantry help you spend less?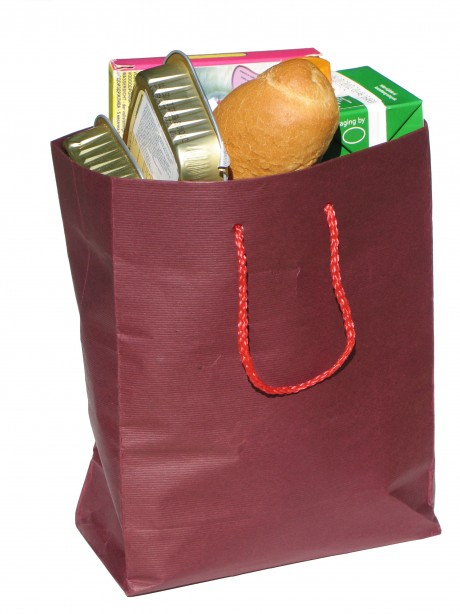 Stock Up When Items Are On Sale
Keep track of the non-perishable items your family enjoys and tends to eat regularly. This could be a list in your purse, on your phone or just a "mental note." When you find a great deal on one of these (say when there's a killer sale or you have a high value coupon), jump on it and grab a few. Whether it's dry pasta, canned tuna, dried or canned beans, cereal, baking mixes or jars of salsa and sauces…just a few of these items and you've got the start of a great meal.
Think Outside the Grocery Store
Check out Asian markets for low cost rice, rice noodles, and other items in bulk sized packages. Latino markets often are a great source for dried beans, sauces and dried chilies…perfect if you like spicy food! Health food stores tend to offer good deals on items in the bulk bins – look for grains, flours, nuts and spices.
Go For The Low Cost Meal "Building Blocks"
Rather than fill your shelves with prepared meals, convenience items and snacks, prioritize by choosing inexpensive, filling and healthy basics. Think dried beans such as navy beans, black beans, kidneys and garbanzos. They can turn into soups, stews, dips, and more. Choose grains such as rice, couscous, and quinoa which can become the base for stir-fry, curries and other great meals. Stock up on flour and other baking essentials. You don't need to be a pastry chef to whip up homemade pancakes and muffins or even flour tortillas.
Use Your Freezer As An Extension of the Pantry
Many foods that have a short shelf life can be stored much longer when frozen. Meats, cheese, veggies, fruits, breads and other baked goods and much more can hang out for days, weeks or even months (depending on the food) and be good as new. Throw freezer-friendly leftovers in the freezer and then pull them out a week or so later. It won't seem like leftovers when you haven't just had it the evening before.
A few things to keep in mind when stocking your low cost pantry:
Remember your overall budget. A bargain is never good enough to warrant spending more than you can afford. Add a few extra items on each shopping trip, sticking within your planned budget, until you have stored up what you'd like. Then you can replenish as needed over time.
Think about your available space. A "pantry" doesn't have to be a large closet in your kitchen with lots of roomy shelves. It could be a shelf set up in the kitchen, garage, or mud room. It could be one of your kitchen cabinets or a shelf of the linen closet. Wherever you choose to store your non-perishable supply consider how much you can realistically fit there. If you go overboard and add way too many items to your pantry, it can be tough to see what you have and access it when needed.
Check Expiration Dates. When buying large quantities, be sure to take a look at how long the food will be good for. It's not a great deal if it goes bad before you can eat it! Once the pantry is stocked check expiration dates periodically and try to keep older items in the front. Keeping them in sight will make them more likely to end up on your table rather than in the trash can.
What is your favourite pantry staple and what do you make with it?

Anna writes for the popular personal finance blog, Good Cents Savings, which helps you save money, stick to a budget, and live well on less. She is also the mother of a five year old daughter who is worth every penny!