One of my favourite purchases of the new school season is footwear. I remember how exciting getting a brand new pair of school shoes was when I was a child and now I get to relive that moment with my boys by finding them just the right pair of shoes for school. This year, Reebok stepped in to give me a hand by offering me the chance to review the brand new Reebok ATV19 Zoom children's shoes. They looked like the perfect combination of comfort and sportiness, so I couldn't wait to see how my boys would like them.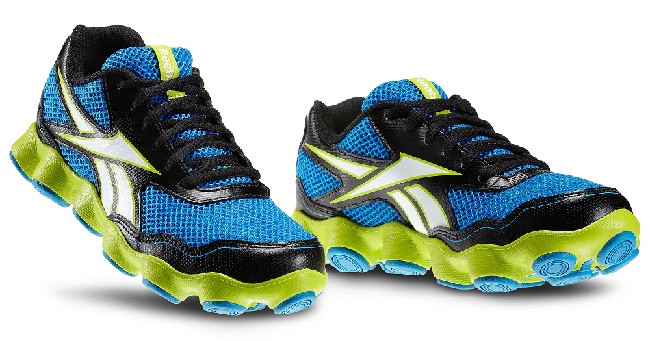 I received a pair of the new Reebok ATV19 Zoom shoes for each boy and when they arrived I was even more excited about them. These shoes combine athletic performance with great comfort to make them perfect for school wear. One of my biggest challenges with school shoes is finding ones that will be nice and comfy for everyday use while still functioning well once my boys are in the gym running and jumping. And of course, as per school regulations, non-marking soles are a must!
The Reebok ATV19 kids' shoes fulfilled all those requirements and best of all, they looked great too! I found that the soles had a very bumpy look in the pictures I saw due to the high-traction lugs on the bottom, but when they arrived and Zackary put on his pair, not only did he tell me that they felt great, they also looked fun and stylish. The lugs on the soles are much less noticeable once the shoes are being worn and if they provide superior stability and traction even when my son is running at top speed on uneven ground, I'm happy with that!
So far these shoes have been the perfect school shoes for my boys. They have simple Velcro closures so that my four-year-old can put the shoes on by himself, they have incredible grip so that my seven-year-old gets great performance during gym class and they look fantastic! Whether you're looking for indoor shoes for your younger child or outdoor runners for your older aspiring athlete, check out the new Reebok ATV19 children's shoes and see how performance meets style in these great new shoes!