With both an Android smartphone and an Android tablet in my household, I use quite a few different apps. In addition to a large number of practical and social media apps such as Facebook, Twitter and Evernote, I also download numerous entertainment apps and games. Some are downloaded because I find them fun and diverting personally, but most I put on my devices so that when we're away from the house and my boys are restless or bored, I have a way of entertaining them.
Zackary, at seven years old, is pretty easy to occupy. In fact, he likes many of the same games I do, so finding apps he enjoys is no problem at all. But Benjamin, at only four, is a different story. Finding high-quality games for preschoolers is harder than one might think and while he often wants to play the more complicated games his brother favours, he quickly gets frustrated when he can't complete the different levels. Of course, I also love choosing games that have some educational value and that makes finding an appropriate app for Benjamin even more difficult.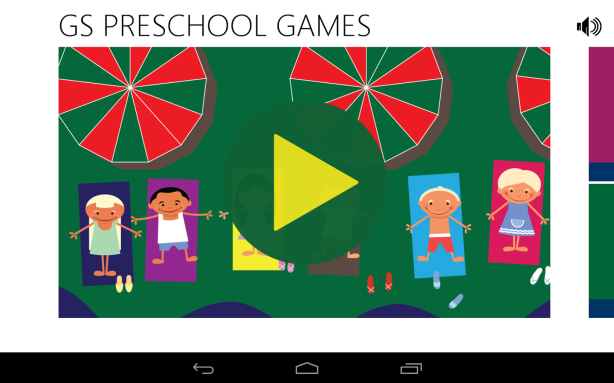 So when Greysprings offered me the chance to review its new GS Preschool Games app, a free app available from Google Play, the iTunes Store and the Windows Store, I couldn't wait. I was hoping I might have finally found an app that would keep Benjamin entertained without frustrating him. I let him check it out to see if he was able to play the games and navigate the app successfully.
GS Preschool Games features a variety of quick and educational mini games designed especially for preschool children. What I loved about this app was the speed of each mini game. Most could be completed in about ten seconds, which made this a great choice for an easily distracted child and perfect for those times when a parent just needs a few minutes of peace. I was also impressed by the variety of different games. From letter and number recognition to matching games to mazes, there was plenty of variety to keep little ones engaged.
Children are able to choose between either playing their favourite style of game, such as puzzles, or playing a random assortment of games. As an added bonus, after completing a few of the games, children are awarded fun virtual stickers to collect on a mini scorecard!
Benjamin's personal favourite game was Burst the Balloons. The game enforced letter, number and colour recognition by asking children to pop a certain balloon. But what made it fun was the unexpected and very realistic popping sound when a child did so! Benjamin jumped every time before dissolving into giggles. The Solve the Maze game was another favourite. Both my boys are fond of mazes and Benjamin loved drawing with his finger to complete the path and help characters find their way home.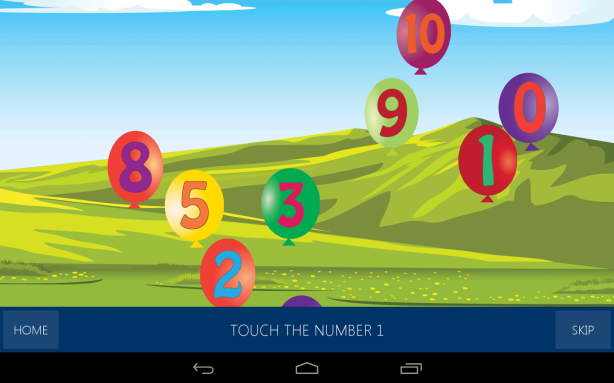 As this is a free app, there are some ads that display when a child completes a level. I was pleased to see that the ads didn't interfere with my son's ability to navigate through the games at all. Still, since he enjoyed the games so much, I could definitely see myself paying for an ad-free version in the future.
Overall, the GS Preschool Games app had everything I was looking for to help entertain my youngest son. It was simple for him to play, reinforced some basic early learning concepts, kept him happily entertained and had plenty of variety. And best of all, the app is free for Android, iOS and Windows devices! Download GS Preschool Games for iOS or GS Preschool Games for Android today and see how your preschooler likes it!