I've had the chance to attend a few of the fabulous shows put on by Koba Entertainment and I'm always impressed by what a great job the company does at producing live shows featuring beloved cartoon characters that the whole family can enjoy. The company's newest production, The Backyardigans: Sea Deep in Adventure, recently came to Regina and my boys and I headed off to check out the show. Here's a brief synopsis: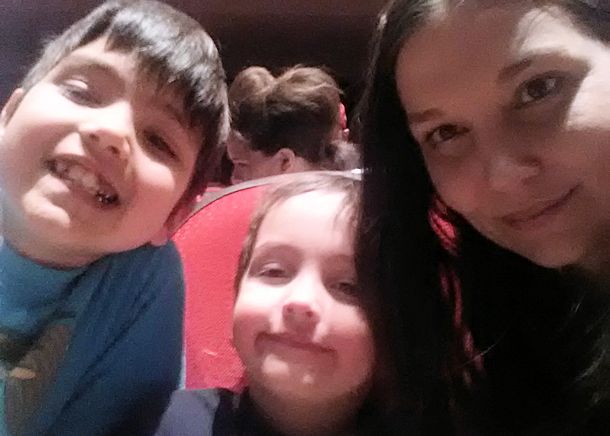 Who explores a coral reef, discovers a seaweed farm and joins the jellyfish ballet – all before snack time? The Backyardigans! Pablo, Tyrone, Tasha, Uniqua and Austin are back on stage, singing and dancing and ready to plunge sea deep into adventure. Dive into the action as these five friends explore clues, discover underwater magic, and match wits with an egocentric, seaweed farming octopus and a pair of playful (but messy!) dolphins. With a splashy range of song-and dance styles to wade along to – including psychedelic soul, Bollywood, bossa nova, and more – our heroes save the day. With non-stop excitement and surprises, this watery tale will mesmerize, entertain and delight audiences of all ages!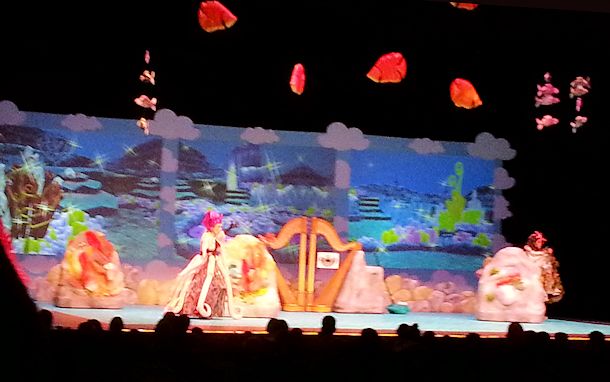 What I loved most about this production was the multimedia display that was used to set the stage for the production. The live characters interacted with physical props on the stage, special lighting effects and video backgrounds that helped add to the show's realism. From fish swinging down from the sky to dancing lighthouses in the background, there was plenty to capture my boys' attention.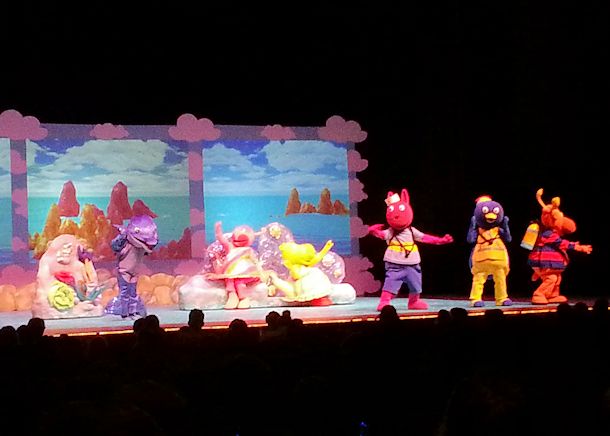 As with any show we've seen from Koba Entertainment, a huge part of the appeal of this production is the music. The show includes classic Backyardigans songs that children will recognize from the show as well as original music created just for the live performance. The colourful dances and interaction between the characters had the entire audience bouncing, dancing and singing along.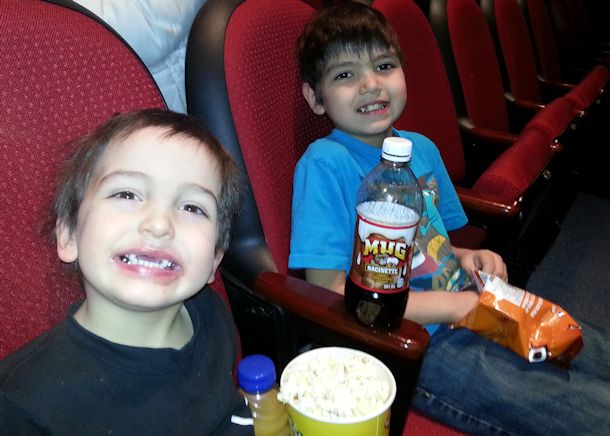 Overall this show had everything I've come to expect from a Koba Entertainment production. It was colourful, engaging and entertaining for adults as well as children. At four years old, Benjamin absolutely loved the show but even my oldest son Zackary, at seven years old, had a great time. For fun family entertainment, The Backyardigans: Sea Deep in Adventure is a great choice. Check out the website to find a show time near you and get ready for some underwater fun with the Backyardigans!