One of the biggest challenges for making Valentine's Day romantic when you're a parent is time. Let's face it, the average parent just doesn't have a lot of it to spare! But with just a few quick preparations, sitting down to a delicious and romantic dinner on Valentine's Day is a moment that any couple can enjoy, even if the kids are enjoying it too!
Make Dinner Easy
A meal doesn't have to be complicated to be romantic, and that's why I love Olivieri fresh pasta and sauces for special occasions. I just cook the pasta for a few minutes in boiling water, toss it with my favourite sauce and serve!
I especially love Olivieri Fettuccine with Basil and Cheese Pesto Sauce. Or for something a little fancier, try my Italian Sausage Borsetti with Bacon and Arugula!
Add a Little Atmosphere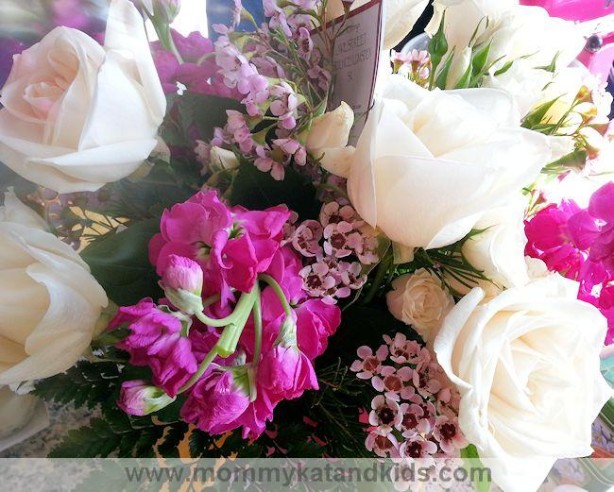 Adding romance to your décor doesn't have to take a lot of effort. Enlist the kids' help to whip up some fun and easy Valentine's Day crafts to help decorate your home. Or just splurge on some fresh flowers for the table. It's a way to instantly make an ordinary family dinner extra special!
Dive into Dessert
A decadent dessert is a must on Valentine's Day and when it comes to quick and easy Valentine's Day desserts, you can't beat these easy Jamaican Rum Brownie Bombs! If you have children that will want to enjoy these as well, just drizzle the kids' brownies with orange juice instead of rum!
Jamaican Rum Brownie Bombs
These easy and sinfully rich treats are the perfect end to a Valentine's Day meal!
Ingredients
1 pkg. (300g) commercial two-bite brownies
2 tbsp. Jamaican rum
1/4 cup whipping cream
1 100 g dark chocolate bar, chopped
2 tsp. Jamaican rum
Raspberries to garnish
Instructions
Place brownies upside down on a wire rack placed over a cookie sheet.
Using a wooden skewer, poke multiple holes into the bottom of each brownie. Drizzle with first amount of rum.
In small saucepan, bring whipping cream to a boil. Stir in chocolate and second amount of rum until smooth.
Spoon glaze over brownies and top with one half of a raspberry if desired.
Chill until glaze is firm, about 1 hour
Nutrition Information:
Yield:

8
Serving Size:

8 Servings
Amount Per Serving:
Calories:

119
Total Fat:

8g
Saturated Fat:

4g
Trans Fat:

0g
Unsaturated Fat:

3g
Cholesterol:

12mg
Sodium:

17mg
Carbohydrates:

10g
Fiber:

1g
Sugar:

6g
Protein:

1g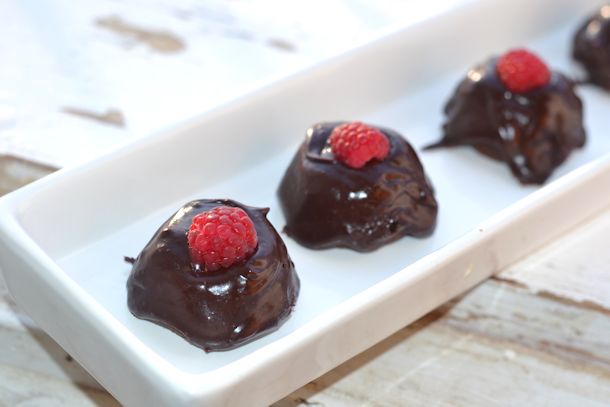 Even the busiest parent deserves some romance on Valentine's Day and it doesn't have to be an impossible dream with a little preparation! Take a few minutes to set the mood for romance, and you'll be glad you did when you sit down to a scrumptious meal and delicious Valentine's Day desserts at a romantic table this Valentine's Day!