I make no secret of my dislike of cleaning. In fact, it's one of the absolute last things that I would choose to do when given the option to do something else. But like it or not, it has to be done and in a province that gets as muddy as Saskatchewan does once winter ends, a thorough spring cleaning isn't just a good idea, it's essential!
Luckily for me, ARM & HAMMER has some tips to help make that spring cleaning process a little easier and when it comes to cleaning, I'll take any shortcut I can get! Whether you love the process of getting your house spic and span for summer or you dread your time with a duster like I do, these tips will have your house looking great in no time!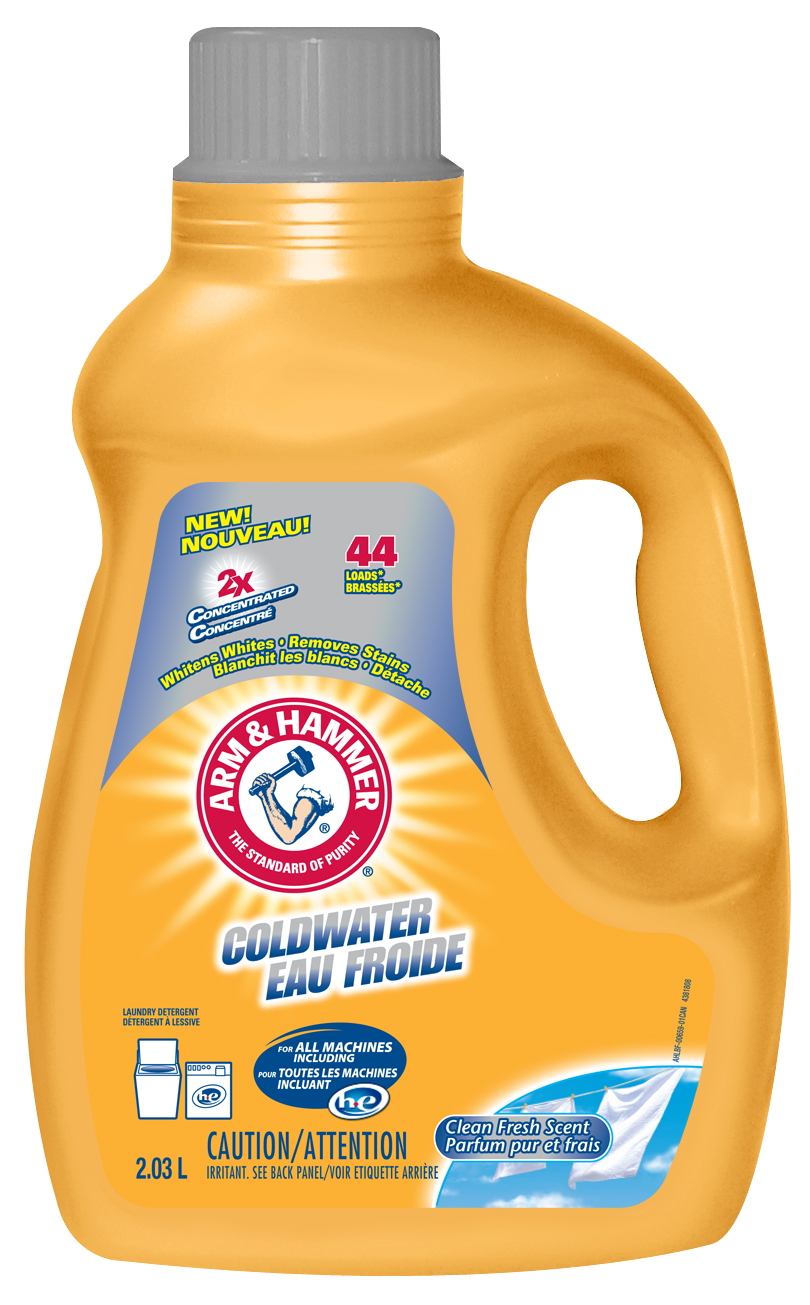 1) Make a list – Start by listing out every room of your house, without forgetting places like the utility room, laundry room, garage and closets. Then, think about cleaning tasks for each room. It's satisfying to cross things off your list as you complete them.
2) Work from the top down, inside to outside, to make sure you don't get what you just cleaned dirty again.
3) For clothes, do your washing in cold water. Using a detergent specially formulated for use in cold water like ARM & HAMMER™ Coldwater Laundry Detergent, not only gets out dirt and odours in low temperatures, but saves you money on your energy bill at the same time, compared to using hot water. At busy times like this when you're likely doing multiple loads, it can make a big difference.
4) Clean one room, or even one area of one room, at a time to avoid unfinished jobs. The satisfaction of seeing one room sparkle will make the hard work feel like it's worth the effort.
5) One of the most powerful and effective kitchen cleaners available today can already be found in most Canadian households. Did you know that there are more than 100 Arm & Hammer baking soda uses around the home? And as an added bonus, it's inexpensive and can be used safely around the whole family! Here are just a few ideas to get you started:
Keep your fridge smelling fresh all season long with odour-eliminating products such as ARM & HAMMER™ Fridge Fresh™. For best results, replace every three months. Helpful hint: change with the change of the seasons – like right now for spring! Baking Soda helps eliminate strong odours in both the fridge and freezer to help foods taste fresher longer.
Instead of harsh chemical cleaners, use baking soda as natural and food-safe surface cleanser on your kitchen counters. Sprinkle it onto a damp sponge or cloth to wipe surfaces clean.
To restore the shine in your sterling and silver plate serving pieces, make a baking soda paste with 3 parts ARM & HAMMER™ Baking Soda to 1 part water. Rub onto the silver with a clean cloth or sponge till tarnish disappears. Rinse thoroughly and dry for a sparkling clean shine.
Before you pull out your patio furniture for the season, give it a thorough cleaning with baking soda. You can also keep your outdoor furniture fresh by sprinkling a little baking soda underneath cushions or inside the storage bag.
6) Last but not least, start early! When it's cold and dreary outside, it's the perfect time to get those spring cleaning chores done. Then, when the sun beckons from outside, you'll be ready to jump right into spring, guilt-free!
With these handy tips, I'll be able to get through the spring cleaning process a little sooner so that I can enjoy my favourite thing about spring…the sunshine and warm weather! Since we still have a few days of cold predicted in our weather forecast, I might as well take advantage of the time to get my house looking presentable! What are your tips for making spring cleaning a little easier?