I'm not a big soda drinker, mainly because I'm not a fan of adding so much sugar to my diet, but I do love the fun and energy of the Coca-Cola Company. The brand is one that personifies happiness, positivity and joy, and now OPI has partnered with Coca-Cola to create a nail lacquer collection that embodies that spirit in a fabulous, calorie-free way!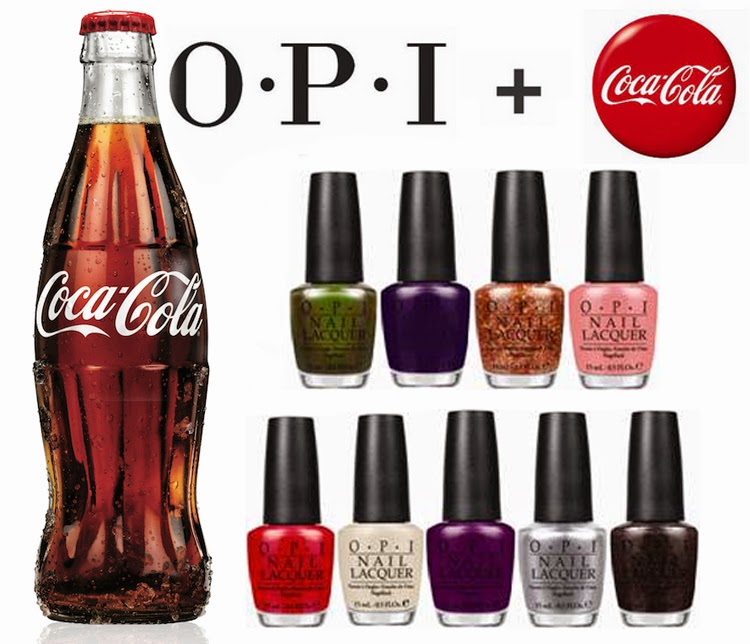 The OPI Coca-Cola collection contains nine nail lacquers inspired by the most popular Coca-Cola beverages, from Sprite to Coke Zero to Fanta Grape. I received a set of the nail lacquers to review and I was so excited to see how OPI interpreted the colours of these iconic beverages.
Of course, the timeless Coca-Cola Red is the highlight of the collection, and it is just as vibrant and cheerful a shade as I could have hoped. I also loved the sparkling Fanta Orange-inspired Orange You Fantastic! glitter shade, though the pretty dark purple A Grape Affair was fun too. But my favourite colour in the collection was Today I Accomplished Zero. This Coke Zero-inspired colour features a rich black polish flecked with red glitter. It's dark and dramatic with the red adding a touch of glam that I just loved.
The OPI Coca-Cola collection is available now across North America and is a great fun and bubbly way to dress up your summer wardrobe. Grab a few shades inspired by your favourite beverages or treat yourself to the whole collection and show your love for all things Coca-Cola!