In my mind, the cold winter months are the best time to fly, while summer is the best time to drive. So every year when the weather warms up, I start planning vacations within driving distance of our small-town Saskatchewan home. And luckily for me, there are quite a few!
Want to plan a road trip and you're not sure how to get started? This month, as part of the Playtex Mom Trust, I'm sharing my top three choices for summer road trips with kids that the whole family will enjoy.
Wilderness Adventure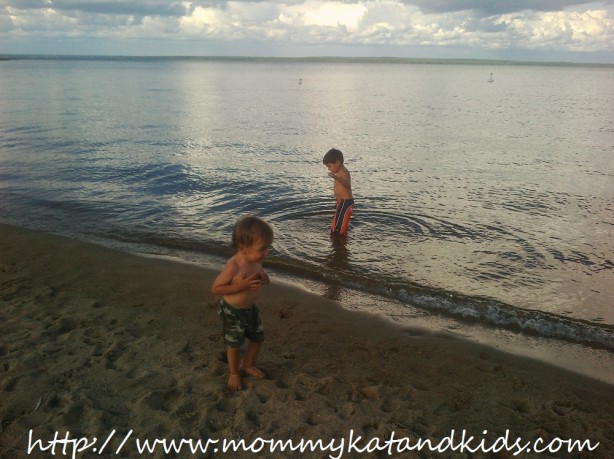 When my boys and I want to spend a week away without having to drive too far to reach our destination, camping in a nearby provincial or national park is always something we enjoy.
From spending time on the beach to running around the playgrounds to biking along the campsite paths, there's always plenty to keep the whole family entertained. And it's a vacation that's suitable for everyone from babies to adults. Even better, many campsites now offer rentals of ready-to-camp tents so that you don't need a lot of gear to have a lot of fun outside!
City Exploration
Spending a long weekend exploring the attractions in a nearby city is something that's educational as well as fun! Visiting local art galleries and museums is a peaceful way to spend an afternoon, while local festivals can provide active and entertaining fun for all ages. Just make sure to check a few websites to find the city's hotspots and make a list of the top places to eat!
Family Bonding
There's no better season to enjoy a little time with your extended family than summer, because it turns a regular visit into a vacation! Take a little extra time to plan some outings with relatives, whether it's something extravagant like dinner and a show or simply spending an afternoon at a local splash park.
The extra time spent with relatives that you don't see very often is so important for helping kids to bond with their extended family. And consider sending your little ones out with your family on a special excursion of their own! They'll appreciate the chance to connect with one another and you'll get a break!
In the average summer, my boys and I make at least one of each of these road trips and sometimes many more than that. To make a spontaneous trip easy, I even keep a bag in the car that contains a change of clothes for each of us and a few basic toiletries so that we're always ready to hit the road.
And of course, my boys never leave the house without their Playtex TravelTime Spoutless Cups full of water! No matter where you live, there are sure to be all kinds of fun adventures within driving distance. Pick your favourite, pack up the kids and get ready to enjoy some summer fun on the road this year!