There's nothing better than a live concert and I never pass up a chance to attend one when I can. Still, sometimes an extraordinary concert experience comes along and last week I had just such a moment when COVERGIRL sent my youngest son and me to see Katy Perry's Prismatic World Tour.
It's almost impossible not to be familiar with most of Katy Perry's hits considering how often they're played on the radio. And with my boys' school playing the top popular music at lunch hours, even Zackary and Benjamin sing along to some of her songs. But hearing the music and actually attending a concert are two completely different things.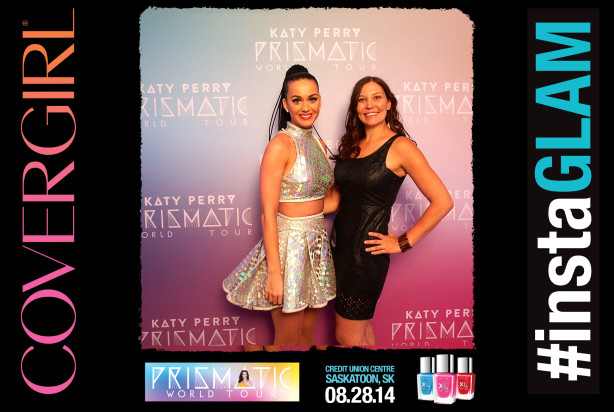 Our experience started out with a meet-and-greet with Katy Perry herself, arranged by the fabulous COVERGIRL team. Benjamin was ready to rock with his favourite electric guitar and after a chat about his future career as a musician and a few pictures, we were ready to see the show!
The show opened with pyramids and rainbows, fitting the prism theme perfectly. For a woman that's always said her favourite colour is rainbow, I couldn't have been happier.
But once I started watching my youngest son, I almost forgot the colourful display. His eyes were like saucers and he gasped, cheered and laughed at the lasers, dancers and background screen from the moment the show opened.
What impressed me more than anything about the show was how family-friendly it was. Even Benjamin, at just under five years of age, had an amazing time and the audience had as many children as it did adults.
From huge floating balloons to a galloping golden horse to mock battles with rainbow-lit spears, the colour and energy of this show make it perfect for kids.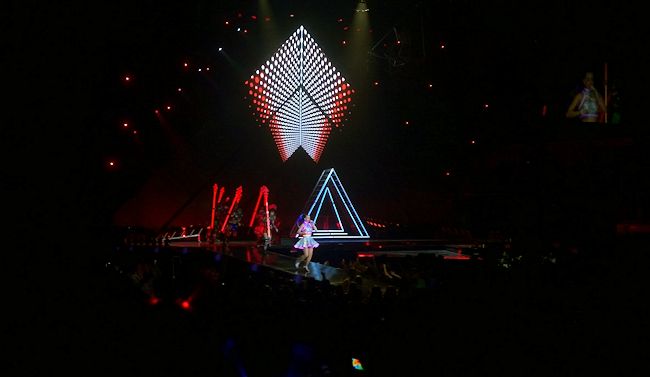 And to make sure I was looking fabulous for the concert, I kicked up my regular makeup routine a little and used the COVERGIRL Bombshell Volume by Lashblast mascara for especially dramatic eyes. The two-ended wand first thickens and lengthens lashes and then adds a dark, wet look for a more standout effect. If ever there's a concert that called for a Bombshell look, this was it!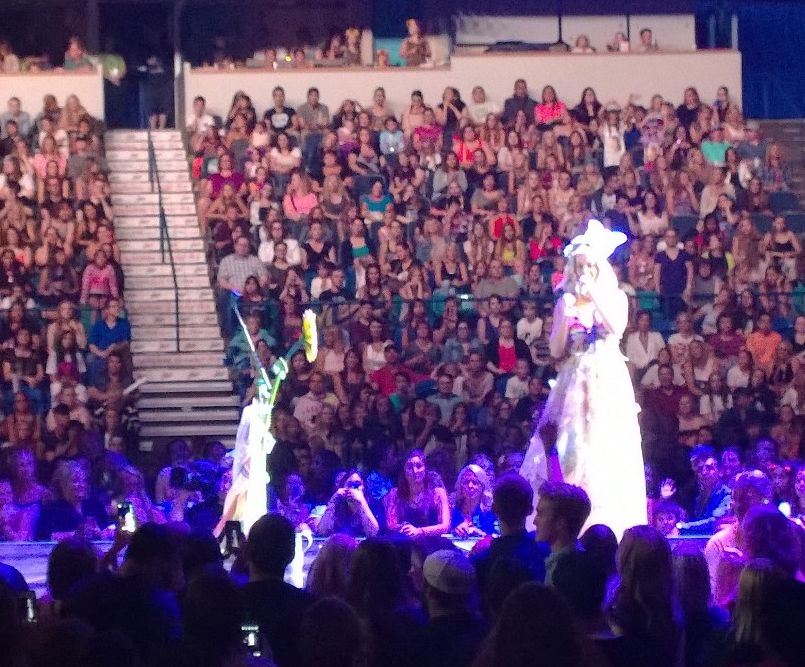 Overall, Katy Perry's performance was full of energy, incredibly positive and very fun. With themes of cats, flowers, rainbows and happy faces inspiring the costumes and performances onstage, the Prismatic World Tour is all about happiness.
And when I was driving home that night with my exhausted but completely contented son in the back seat, that's certainly how I was feeling.