In this house, it's just not the holidays without at least one or two new fun-filled toys from Build-A-Bear Workshop! Whether we're choosing a special stuffie for one of the cousins or I'm treating the boys to a new cuddly friend, Build-A-Bear has been a part of our Christmas for years now. And this year the company has some great new holiday-themed toys that are sure to delight your child.
For any young fans of the hit Disney movie Frozen, the new Frozen Olaf, Elsa and Anna plush toys are a perfect gift choice. Featuring tons of great accessories including wigs, sparkling shoes and even sounds, kids will have a blast creating their own customized Frozen character.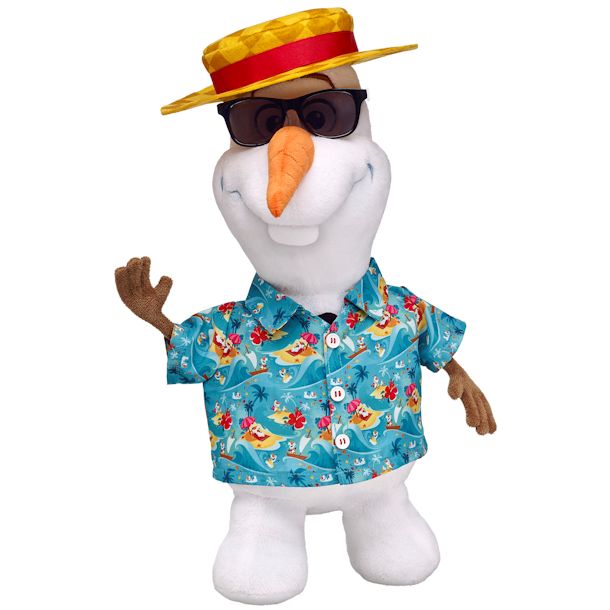 For kids that have always dreamed of helping out Santa, the new collection of Santa's Reindeer toys are a fun and adorable way to get in the festive spirit.
Each one of the eight reindeer has their own personality and a special medallion that unlocks exclusive games on the Santa's Merry Mission free app!
My personal favourite holiday toy this Christmas, though, is the Celebration 50th Anniversary Rudolph the Red-Nosed Reindeer Rudolph and Clarice plush toys. Rudolph comes stylishly dressed in a sweater and bowtie with black rubber boots and a nose that really lights up! Clarice is picture-perfect in a sparkling red and gold dress with red sparkle flats and a light-up heart.
To help make Christmas bright for children in need, this is the 6th year that Build-A-Bear Workshop has supported The Salvation Army in Canada. All Build-A-Bear Workshops in Canada are hosting a toy drive to support The Salvation Army from 11/1 – 12/14. Build-A-Bear Workshop will also be matching each Guests' donation of a new, unwrapped toy with a Build-A–Bear furry friend (up to 1,500 pieces). In addition, from 11/1 – 12/31, Guests can purchase a purple satin heart for $1 and 100% will be donated to The Salvation Army.
What I love about Build-A-Bear Workshop is that it really has something for every child, from Teenage Mutant Ninja Turtles and Hello Kitty specialty toys to classic bears, cats and dogs dressed just right. Find the perfect new friend for your child this Christmas and enjoy the happiness and excitement on Christmas morning!