Staying connected when I travel is something that's important to me not just because of my business, but because it lets me share special moments with loved ones at home and also communicate easily with the other people I'm with. When I took my boys to Mexico recently, I shared my experience using Roam Mobility for talk, text and data while there. Using my Roam Mobility Travel SIM Card, I was able to choose the plan that worked best for me and continue to make phone calls and post updates even while in Cancun.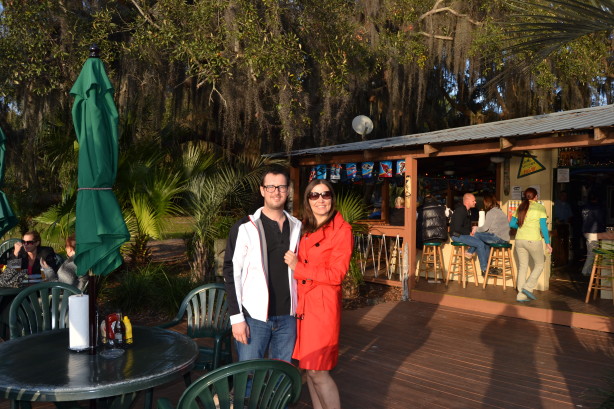 Two weeks ago I once again turned to Roam Mobility during my weeklong trip to Orlando, Florida. For less than $4 per day, I was able to stay in touch with unlimited talk, text and data while I was there. Being able to post Instagram updates and do a quick check of my email in my free time was great, but being able to easily get in touch with others was even better. After spending a fun-filled day at Walt Disney World, I was able to call and arrange our pickup right when we wanted it with no hassle. And since unlimited US and Canada long distance is included as part of the plan, I was also able to call and talk to my boys back home in Canada.
While I already have an unlocked Android phone that I use with my Roam Mobility Travel SIM Card, not everyone has an extra phone or wants to worry about switching SIM cards back and forth when travelling. That's why the company has also recently started offering unlocked Que smartphones, inexpensive Android phones that are unlocked and ready to keep you connected with your Roam Mobility SIM. Just pop in the SIM card, choose your plan and enjoy being able to phone, text and post online as much as you want while you travel!
To help you discover the Roam Mobility difference for yourself, the company has a fabulous giveaway that will let you stay connected on your next vacation. One lucky Mommy Kat and Kids reader is going to win a new Que 4.5 unlocked Android smartphone, an Accessory Essentials bundle, a Travel SIM card and a 7-day Talk+Text+Data plan, a $180 total value! To enter to win, just leave a blog comment about what area you're hoping to visit on your next United States vacation!
The convenience of having a working phone when travelling without having to spend a fortune is something that's proved its value to me time and time again. If you visit the United States or Mexico on a regular basis, Roam Mobility just makes sense. With plans that are consistently cheaper than any other service provider, the convenience of a personal US number and no chance of racking up a huge bill thanks to the all-inclusive plans available, Roam Mobility is a must when I'm visiting the United States. Check out the service for yourself and see how affordable traveling with your phone can be!
Roam Mobility Giveaway