As somebody that loves to bake, I'm pretty serious about protecting my bakeware. Keeping cookie sheets, muffin tins and pie pans in good condition means I'm always ready to cook up something delicious. So when I had the chance to see how I could keep my pans in better shape by using PAM cooking spray, I couldn't resist the chance.
Since I wanted to make biscotti for Christmas anyways, I bought two cookie sheets especially for the test and got ready to pit PAM cooking spray against a no-name competitor. But first, I needed to whip up my very favourite Chocolate Cherry Biscotti!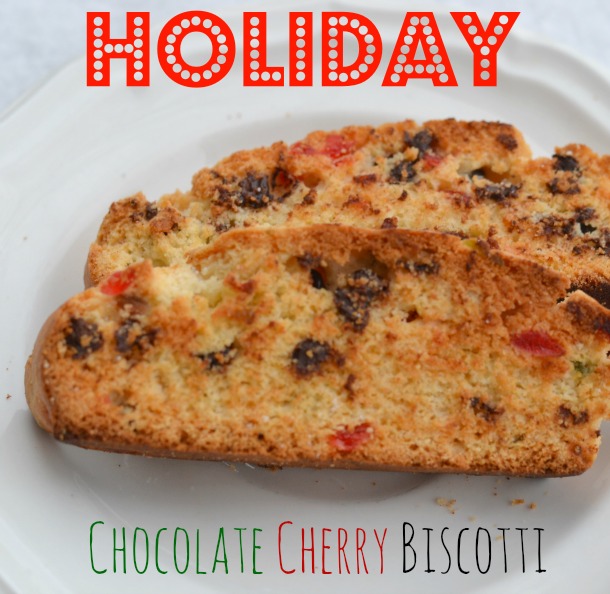 Now I'm generally pretty good about wiping my pans off with a paper towel when they're still warm. And when I do that, the cooking spray residue comes off fairly easily. But all too often, I'll get busy and forget to clean off the pan while it's still warm. That's when the cooking spray can harden into a sticky goo that's almost impossible to remove. So to test the difference between the two sprays, I "forgot" the sheets in the oven after taking out the last batch of cookies.
That night, I took the cookie sheets out of the oven and prepared to clean them off. I have to admit, I wouldn't have been surprised if both sheets had been ruined by their time left sitting. But the cookie sheet sprayed with PAM actually washed clean quite easily! Sadly, I couldn't say the same for the other cookie sheet. Even after scrubbing it with a wire pad, it was so encrusted with cooking spray residue that I knew I wouldn't be using it again.
Luckily, I don't always have to worry about scrubbing cookie sheets clean. But I'm notoriously forgetful, so I want to make sure that if I do accidentally leave a pan sitting too long, I'll still be able to use it again! That's why the PAM formula with 97% less residue is the better choice for me! If you love to bake but hate cooking spray residue, stocking up on PAM will help keep you smiling in the kitchen. Grab some and then give these delicious biscotti a try!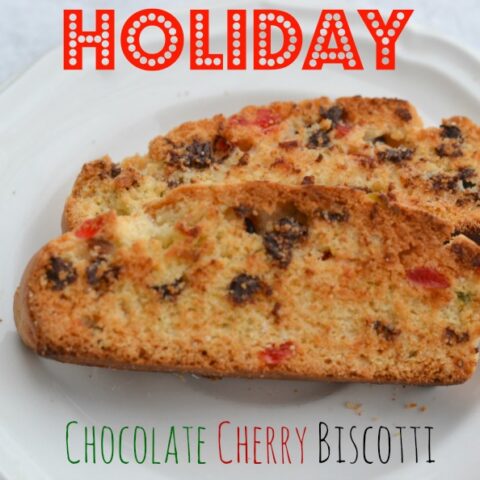 Holiday Chocolate Cherry Biscotti
Festive red and green flecked biscotti that pair beautifully with a cup of coffee during Christmas!
Ingredients
1/2 cup butter
3/4 cup granulated sugar
3 eggs
1 tsp. almond extract
1 tsp. mint extract
3 cups all-purpose flour
2 tsp. baking powder
1/2 cup mini chocolate chips
1/2 cup chopped red and green candied cherries
Instructions
Preheat oven to 350 degrees.
Cream together butter and sugar. Beat in eggs one at a time. Stir in extracts until blended.
In separate bowl, stir together flour and baking powder.
Stir flour into butter mixture until combined. Mix in chocolate chips and cherries.
Form dough into two balls. Form balls into ten-inch long loaves and place on greased cookie sheets.
Flatten loaves slightly until about three-inches wide. Bake for 20 minutes, until tops are light golden.
Using a serrated knife, cut each loaf into 1/2-inch thick slices. Place slices on baking sheets and bake for eight minutes, until light brown. Flip slices and bake an additional 3-5 minutes.
Cool biscotti completely. Store in covered container at room temperature or freeze for up to three months.
Nutrition Information:
Yield:

36
Serving Size:

1 grams
Amount Per Serving:
Unsaturated Fat:

0g