Unlike kids in Ontario, my boys don't have their spring break until the Easter holidays arrive next week. But even though I still have time before Zackary and Benjamin are home for ten days of fun, that doesn't mean I'm not already planning ways to keep them entertained! Luckily, Netflix Canada helped to prepare me with a Spring Break surprise pack filled with crafts, toys, treats and more…along with some fun Netflix streaming suggestions, of course! Looking for ways to keep your little ones entertained over Spring Break? These three shows, with some related additional activities, are sure to be a hit!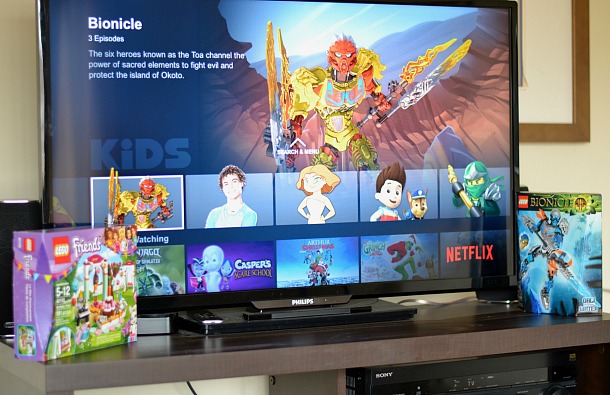 Season Two of this fun-filled cartoon is available on March 18, 2016, and one of the things that I love most about it is the fact that it combines education with entertainment. Learning about famous historical figures isn't something that's usually so enjoyable, but the lovable genius dog and his adopted son are experts at combining learning and laughter! After watching an episode, take some time to let kids research the real historical figure in an equally entertaining way. Whether you decide to play one of Mozart's most famous pieces or let kids build their own flying machine like the Wright Brothers, there's all kinds of ways to explore historical heroes even more!
There's no shortage of LEGO-themed entertainment streaming on Netflix, and my boys have watched almost every available option. But now, just in time for Spring Break, Netflix Canada has released two brand new LEGO series! LEGO Bionicle: The Journey to One follows the adventures of six heroes destined to become Toa, protectors of the universe, while LEGO Friends: The Power of Friendship tells the story of five best friends and their adventures in their hometown. Let kids watch the new episodes and then have them get creative building with their own LEGO bricks and sets. In our house, my boys love to act out the shows they just watched with characters they build themselves!
On March 25, 2016, Season Three of this popular feel-good series debuts on Netflix Canada. Spend some time catching up on past episodes or wait and watch the new ones together as a family. Then take a tip from the Veggie Tales characters and find your own ways to help others together as a family! From heading to a local animal shelter to spend time walking dogs and playing with kittens to getting rid of clutter while helping others by donating old toys and clothes to a needy cause, there are all kinds of ways to spread a little love and joy to others the same way these cheery singing vegetables do!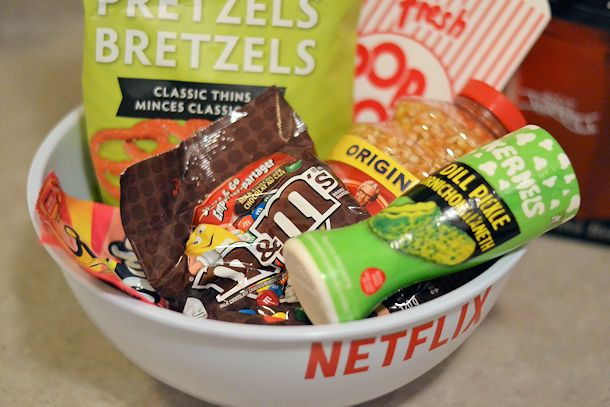 Of course, no Spring Break would be complete without family movie night! So make sure to set aside at least one night to curl up on the couch with a bowl of popcorn and watch a family favourite. While some may prefer the newest Netflix family releases including Inside Out and Cinderella, my family has been enjoying watching classics like Homeward Bound and The Last Unicorn over the last few weeks. Sharing movies we loved as children with our boys is so much fun! No matter how you're going to spend Spring Break, having a few fun shows ready to stream on Netflix can make the time more enjoyable. Let your kids pick a favourite and get ready for fun!