Even though it's not an official holiday in the United States and Canada, I love celebrating Cinco de Mayo in some way every year.
Sometimes I plan a whole big Mexican-themed party just for fun. Other years I'll just use the day as an opportunity to whip up a pan of tasty enchiladas for supper. But I always try to add a little touch of Mexican fun to the fifth of May in some way!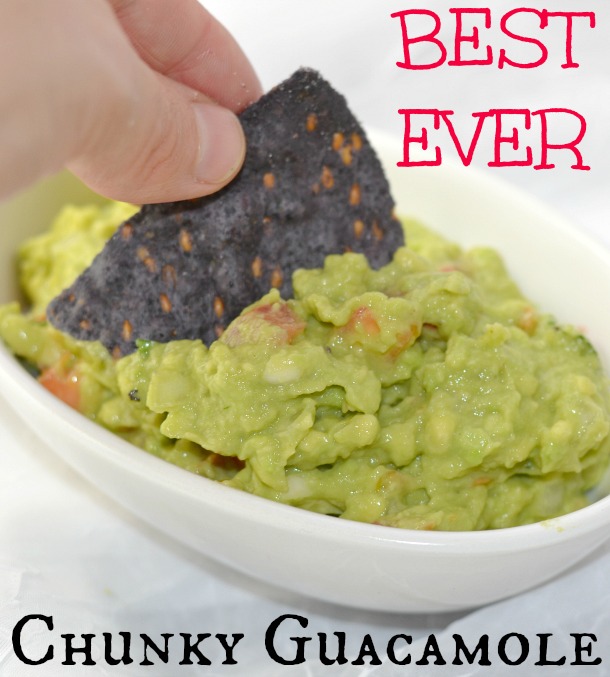 This year, the boys are both in different sports each week and free time is at a minimum. But that doesn't mean we have to skip the celebration!
When Que Pasa sent me an assortment of its popular organic tortilla chips and salsa, I knew I had everything I needed to celebrate Cinco de Mayo with a fun Mexican after-school snack.
And to make the treat even better, I decided to whip up my incredibly popular Best Ever Simple Guacamole recipe!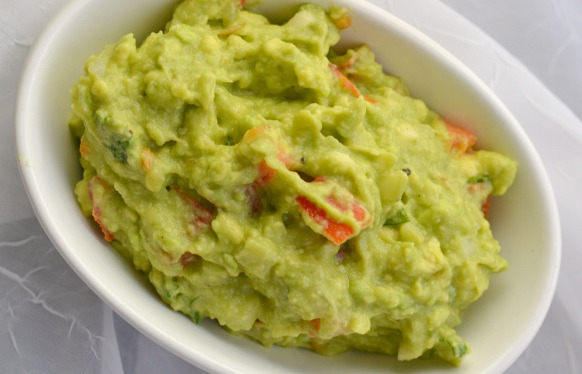 My fiance absolutely adores blue corn tortilla chips, so that was the variety of Que Pasa tortilla chips we served with the guacamole.
We also tried the Que Pasa Mild Salsa with our chips and we all loved its fresh flavour. I knew the boys would like the mild blend of ingredients, but I was surprised by how much Jeremy liked it too! He generally favours spicier food, but he couldn't get enough of this mild and delicious salsa.
Personally, I loved how the thick and crunchy tortilla chips were able to scoop up my homemade guacamole with ease, and their salty crunch was the ideal compliment to the popular dip.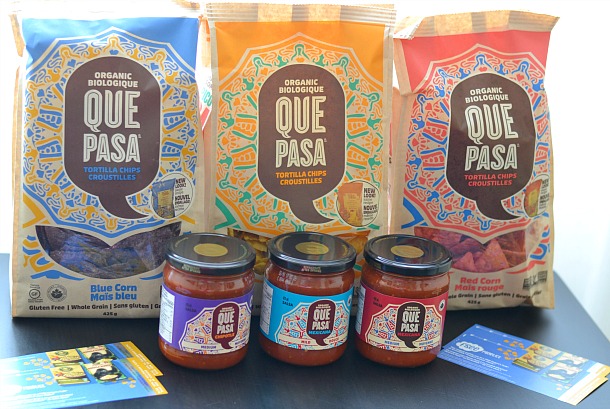 Que Pasa products are available at groceries stores across North America, so grab some chips and salsa tonight for your own mini Cinco de Mayo celebration. Just make sure to whip up this simple guacamole recipe too!
Best Ever Chunky Guacamole
Easy and delicious chunky guacamole perfect served with tacos or tortilla chips!
Ingredients
3 avocados
1 tomato, chopped
1/4 cup white onion, diced
2 tbsp. garlic, minced
1 tbsp. kosher salt
Juice of 1 lime
1/4 cup cilantro, chopped
Instructions
Halve avocados and scoop into bowl. Mash with fork.
Add tomato, onion and garlic and mix well.
Add salt, lime and cilantro and stir gently until well mixed.
Serve with tortilla chips or fresh vegetables.
Nutrition Information:
Yield:

8
Serving Size:

2 cups (8 servings)
Amount Per Serving:
Calories:

131
Total Fat:

11g
Saturated Fat:

2g
Trans Fat:

0g
Unsaturated Fat:

9g
Cholesterol:

0mg
Sodium:

879mg
Carbohydrates:

9g
Fiber:

5g
Sugar:

1g
Protein:

2g