Like most women, my weight has always gone up and down depending on the season, my eating habits and my activity level. But when I reached my thirties, I noticed a big change in the way the weight was carried on my body. For the first time in my life, I found that weight was accumulating around my stomach instead of on my hips and thighs as it had in the past. Basically, my body bulged differently. And I wasn't sure I liked it.
I have pretty good fashion sense, so the shape of my body didn't bother me too much. I just chose my clothes carefully to ensure they suited my shape. But recently I decided to try a different solution…one that many women in their thirties and forties swear by: a shapewear bodysuit. Hourglass Angel offered me the chance to review its new Amia Lacey Mid-Thigh Bodysuit and I couldn't resist the chance to see if it made a difference.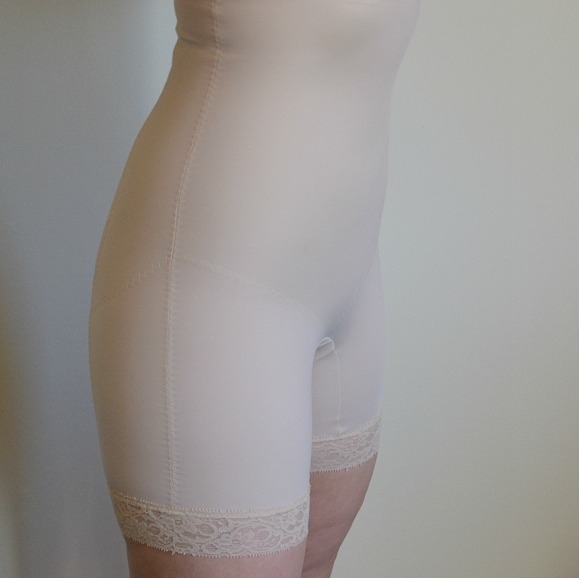 The item is sized based on inches and I had trouble deciding between a medium and a large for that reason. My waist was small enough for the medium, but my hips needed the large. I decided that I didn't want to risk not being able to pull on the bodysuit and went for the large size in the nude colour. I have to admit, I was a little bit shocked by how small it looked when I pulled it out!
Getting into a shapewear bodysuit takes a bit of work since it is, by its nature, very tight and curve-hugging. But once it was on, I was shocked by how comfortable it was. In fact, within a few minutes I forgot that I was wearing it at all! I pulled one of my favourite dresses over the bodysuit and checked out my silhouette in the mirror. In that moment, I fell in love.
My stomach was flatter, despite the suit not being as tight as recommended around my middle, but it was the sleekness of my shape that I loved most. The bulges of fat around my stomach and hips were smoothed out so that the dress looked better and I felt better in it. I knew in an instant that this shapewear was going to be a new wardrobe staple!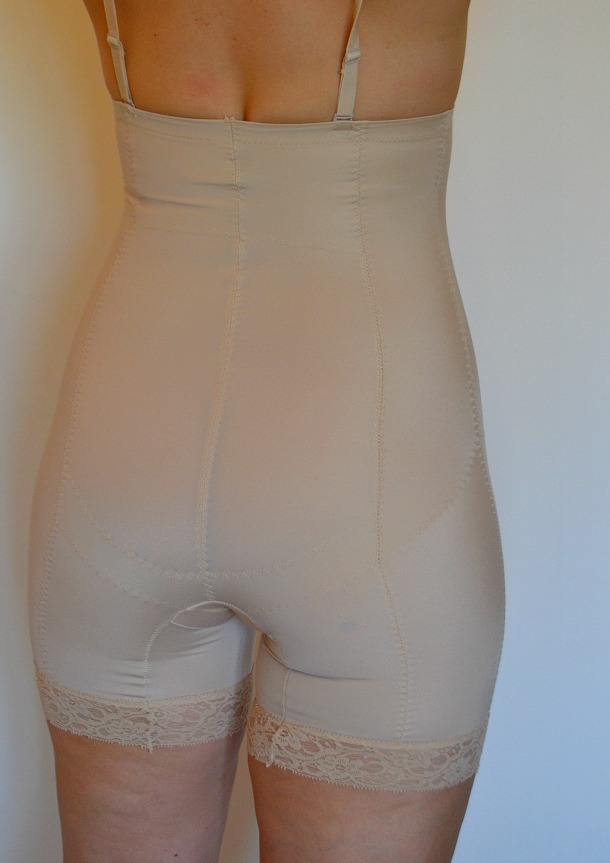 The Amia bodysuit has plenty of little details that make it perfect for any outfit. A convenient pull-apart bathroom opening lets women still use the washroom without worrying about removing the bodysuit first. Removable, convertible straps mean it can be worn with strapless, halter or cross-strap clothing styles. And two different colours help women to show off the perfect coordinated look for their style.
I really didn't expect to fall in love with the Amia shapewear bodysuit the way that I did, but it was just such an easy way to shave an inch or two off my hips and stomach, smooth my figure and show off my best look…all in total comfort! Find the Amia Lacey Mid-Thigh Bodysuit at Hourglass Angel now and see how it will help you to look and feel even better in that favourite outfit!