If there's one thing I absolutely love, it's a family vacation. And since my boys are so good on long drives, I have a special fondness for the road trip.
There's just something so freeing about hopping into the car and discovering new destinations that have been waiting just down the highway.
Not sure where you want to go? Here are three great adventures to get your mind wandering and maybe inspire your next trip: Quebec City, Haliburton and Tofino. Wondering what each has to offer? Read more below!
1) Tofino, British Columbia
Looking for something truly picturesque? Head to Canada's surf capital – Tofino.
Get your family on a ferry from Vancouver to Nanaimo and drive along the Pacific Rim Highway for a truly breathtaking view of mountains and lakes, along with rainforest.
The area is also known for its trees, which grow in spectacular sizes. Some trees are believed to be 1000 years old.

2) Haliburton, Ontario
Truly the quintessential summer escape from the big city, you'll practically feel the stress lifting as you start driving into cottage country.
There are several scenic route options, dotted with great ice cream parlours along the way, which all lead to good times ahead.
Whether you stay for the day or rent a cottage, you'll want to make sure you stop at Webers in Orillia, a Canadian burger landmark since 1963.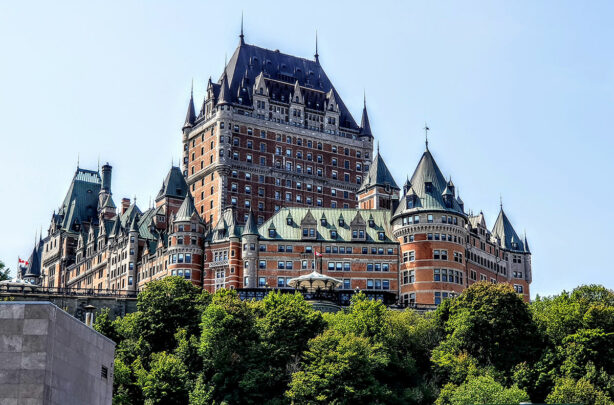 3) Quebec City, Quebec
Whatever direction you're coming in from, stop in a few Francophone villages on your way into the old city to soak up the culture, food and French!
Making your way through the beautiful and lush countryside, you'll be thrilled to arrive at your final destination: old Quebec City, a city full of history, architecture, cobble stone streets and endless charm.
Before you head out on your great adventure, make sure your car is stocked for the journey! Portable snacks, sunscreen, water bottles, a first aid kit and a car emergency kit are a must!
What makes a road trip so great is how it's such a customizable vacation. Plan every detail and stick to a schedule, or go with the flow and stop when you want to discover new landmarks. Head off with a car full of friends or with your family.
Whatever style of travel makes you smile, the summer road trip is for you!