I've always loved watching the Olympic Games, but I have to admit that this year I've enjoyed it even more thanks to the amazing women competing! Seeing our female athletes take the stage and show the world what they can do has left no doubt in anyone's mind…our women have moves like no other!
One of those medals came from two of the FAB IV divers, brand ambassadors for Gillette Venus and my personal favourite athletes of the games. I love watching them compete but even more than that, I love their energy and joie de vie both in and out of the pool!
Now Benfeito and Filion are approaching their individual events in just one more day and I can't wait to cheer them on. But whether they win or lose, there's no doubt in my mind that all four women will continue to wow on the world stage and inspire off of it with their positivity and drive to succeed. Make sure to tune in to see how they do as they show off moves like no other in the pool!
To celebrate the upcoming individual dives and the success of our Canadian women, Venus has put together a very special giveaway! One lucky Mommy Kat and Kids reader is going to win a prize pack containing the new Venus Swirl Razor and refill cartridges, a $50 value! To enter to win, just leave a blog comment about your favourite female Olympian this year.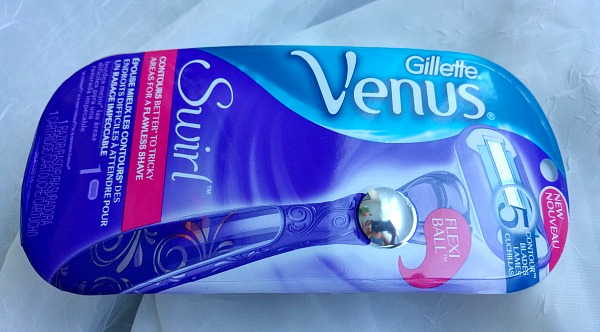 While I'm busy cheering on my own favourites, I'll also be marvelling at the success of our other amazing athletes, from Brianne Thiesen-Eaton's bronze-medal comeback in heptathlon to the dominance in women's swimming from 16-year-old Penny Oleksiak. Our women have shone and made a statement this year, and I'm so excited to see each and every one of them representing Canada to the world!
Venus Olympic giveaway