This is a sponsored conversation written by me on behalf of Newell Rubbermaid®. The opinions and texts are all mine.
Most years, I'm a pro at getting my boys back to school with as little fuss and bother as possible. But this year I have to admit that I'm feeling a little unprepared. My boys are attending a new school for the first time in their lives. A month of back to back vacations meant I never got the chance to buy school supplies in advance as I usually do. And now, school registration is just a week away and I'm frantically stocking up on the supplies my boys will need for a successful year of learning.
As usual, every item my boys will be using this year needs to be labelled with their names and most years, that's no problem at all. I love ordering printed personalized labels every year to save me the time of individually writing their names on each item they use at school. But this year, the constant bustle meant I never had a chance to order labels for the new school year. So what's a mom that's short on time to do? Head to Staples for the DYMO® LabelManager™ 160P label maker!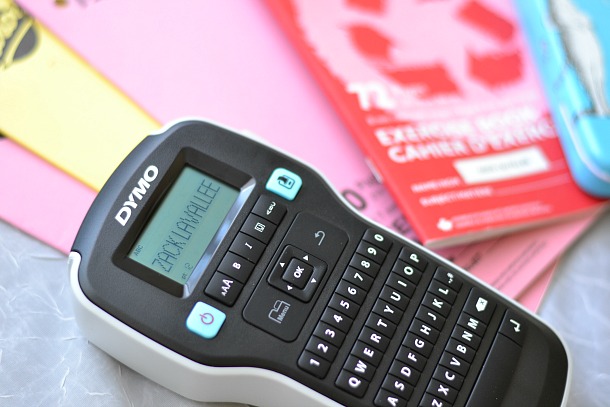 This sleek little handheld label maker is so easy to use and looked like the perfect solution for my back-to-school labeling needs. The QWERTY keyboard let me quickly enter the words I wanted to print, while formatting buttons gave me options including font size, bold text, italics and adding symbols. Then, with the push of a button, a crisp black and white label was printed, ready to be applied to school gear. But best of all, the reprint feature meant that I just had to keep pressing the print button to make multiples of the same label!
I knew the DYMO® LabelManager™ 160P label maker would be great for the majority of my son's school supplies but I have to admit that I had doubts it would work for the small, thin items like pencils, crayons and markers. I shouldn't have worried. The small font size created the perfect little labels for even the smallest items and were so easy to apply. I liked that I could choose between three different label cartridge sizes as well when purchasing refills. While the 1/2-inch size worked well for my needs, the 1/4-inch size would be even better for labelling those small, thin items.
While this compact little label maker was the ideal choice for my needs, Staples also has solutions for those that need more labels in many different styles. The DYMO® LabelWriter™ 450 Bundle not only offers great value, boasting products with a retail value of $240 available for just $112.99, it also has the speed and versatility for anyone that needs to print a large number of labels quickly. In fact, the DYMO® LabelWriter™ 450 Bundle can print up to 71 labels per minute and it doesn't require ink or toner!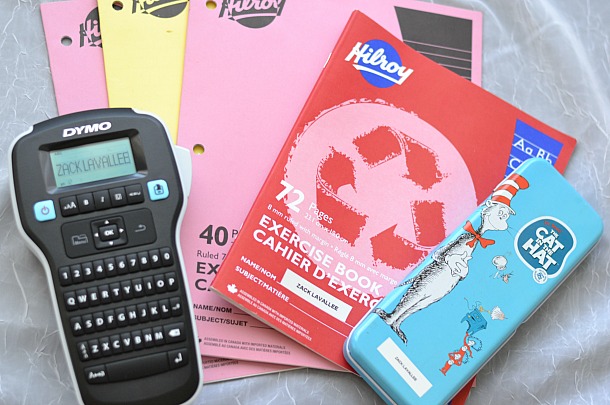 DYMO® LabelManager™ 160P label maker was the perfect solution for quick back to school labelling this year, and I know it's going to be handy for much more than that. With a move to a new city planned for late fall, we'll soon also be packing up our household goods into boxes. And being able to quickly and easily label those boxes will make unpacking in a new house so much easier! For anyone that wants an easy-to-use and portable option for creating labels, this sleek little DYMO® label maker is a great choice. Find it at Staples Canada stores or online at Staples.ca and get your family organized for the new school year!