I've always believed that travel provides endless enriching opportunities for both adults and children, so travel has always been a priority for my boys and me.
From a simple road trip to an exotic cruise, we've had the chance to enjoy all kinds of adventures together. But one of my favourite travel getaways with my boys has always been a trip to an all-inclusive resort.
I love the hassle-free experience of knowing all our food, drinks and entertainment are included with our stay, while still having ample opportunities to explore the local attractions on day trips and excursions.
But like any vacation, proper planning helps to turn a good vacation into a great one! And if you're considering escaping the cold this winter on your own all-inclusive family getaway, these four tips will help ensure that your trip to one of the best all inclusive resorts is the best one ever!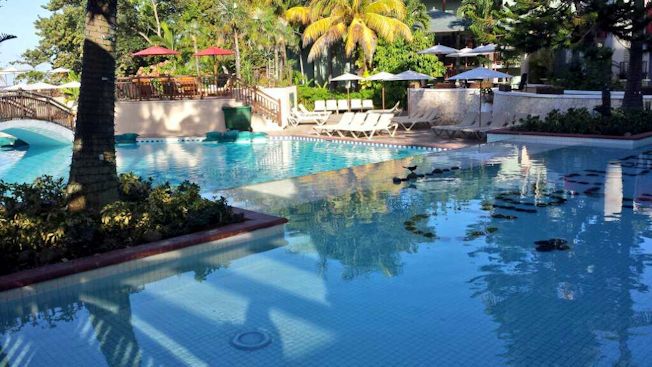 Vacation with Friends
If you have close friends with kids, consider vacationing together as a group! Not only do extra people make the vacation more fun, but many resorts will offer a discount to larger groups.
That means you save money, your kids have more friends to play with and you can plan extra activities like a ladies' spa day or a big group breakfast get-together!
Make sure to also check for special deals that allow kids to stay and eat for free to save even more money!
Pack a Mini First Aid Kit
While all-inclusive resorts do have first aid available, it's often much quicker, easier and potentially even cheaper to handle minor issues on your own.
Pack a travel first aid kit in your luggage so that you have essentials like disinfecting wipes and bandages ready if needed, then add mini bottles of useful OTC medications as well.
On the last five vacations that I've taken with my boys, I've needed a bandage for somebody at least once. (Remember they're also lifesavers if those cute strappy sandals you bought for the formal restaurant start giving your heels blisters!)
Remember Cheaper Isn't Always Better
Keep in mind when choosing a resort that the cheapest option might not have the features you specifically want for your family's vacation.
Some parents might want a great Kids Club so that the adults can enjoy some downtime together. Others may want their active children to be able to indulge in included water sports. And still others might be on the hunt for a resort with plenty of family-friendly excursions so kids can experience the country's culture.
To find a resort that's perfect for your family, chat with an Escapes.ca Vacation Specialist! These expert travellers have first-hand experience with many (and sometimes all!) of the most popular family-friendly destinations.
With their advice, you'll be able to find the perfect vacation for you, at a great price!
Research Tipping Protocol in Advance
Tipping at an all-inclusive resort can be one of the most confusing aspects of your vacation. In some resorts, staff aren't even allowed to accept tips, while in others, tipping bartenders, maids and porters is expected.
Once you've booked your dream vacation, research your chosen resort's tipping policy. And if the policy isn't mentioned on the resort's website, see if your Escapes.ca Vacation Specialist has the information you need!
Pro tip: Leaving a kind note for the maid or inexpensive toys for her children along with the tip is often especially appreciated!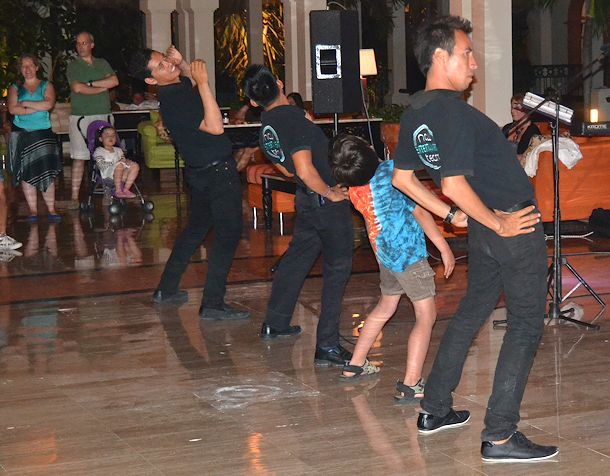 Even though experts say that the deals for the best all inclusive resorts are found around October, I personally far prefer planning all-inclusive resort getaways in late January. And that means I'm already starting to dream about what tropical destination I might want to visit in the next few months!
But even if all-inclusive resorts aren't your thing, Escapes.ca has great vacation options for everything from Disneyland excursions to cruises.
Check out the website and chat with a Vacation Specialist today to see what holiday options might be best for you. Then get ready for sun, sand and fun that the entire family will never forget!