August is always a little bit of a downer month, since the start of a new school year and the end of summer are just around the corner. That's why I always try to plan some fun activities to help our family make the most of the last few lazy weeks before we head back to school.
And this year, The Nut Job 2: Nutty by Nature, the sequel to the popular Entertainment One animated comedy, is out just in time for end-of-summer fun! Here's a brief synopsis of the movie:
Surly Squirrel (Will Arnett) and the gang are back. We are once again in Oakton where the evil mayor has decided to bulldoze Liberty Park and build a dangerous amusement park in its place. Surly and his ragtag group of animal friends band together to save their home, defeat the mayor, and take back the park.
My boys both loved The Nut Job, so I know that they'll be excited to see their favourite characters returning to the big screen once again. And with the talented voice acting of Will Arnett, Kathryn Heigl, Jackie Chan and others, it's sure to be one hilarious adventure!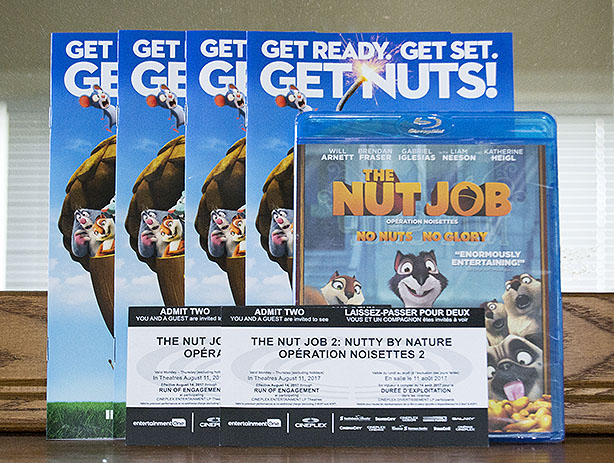 Whether you've seen the first movie or not, The Nut Job 2: Nutty by Nature is one movie that you'll want to take the kids to see this summer. It debuts across Canada on August 11, so mark your calendar and plan a fun night out the whole family will enjoy!