Disclosure: I am part of the PTPA Media Brand Ambassador Program with Philips Avent and I received Compensation as part of my affiliation with this group. The opinions on this blog are my own.
Through raising and breastfeeding three babies, I've been lucky that none of my boys have suffered too much from colic. Aside from some slight fussiness, they were all good-natured and healthy babies.
But of the three of them, Cormac has definitely been the one with the most digestive issues. From constant hiccups to spitting up unusually large volumes of milk, I've made more than one trip to the doctor about my unique youngest son!
That's why I've incorporated some ways to help minimize any colic symptoms that might appear. If you want to help your little one feel better when his stomach is sore, these are the techniques that have been working for me:
1) Burp Baby Halfway Through Feeding
My doctor was the one that suggested this colic treatment. But stopping to burp my baby before he was done eating was surprisingly hard. When Cormac was comfortably slurping away in my arms, the last thing he wanted to do was stop and get put on my shoulder!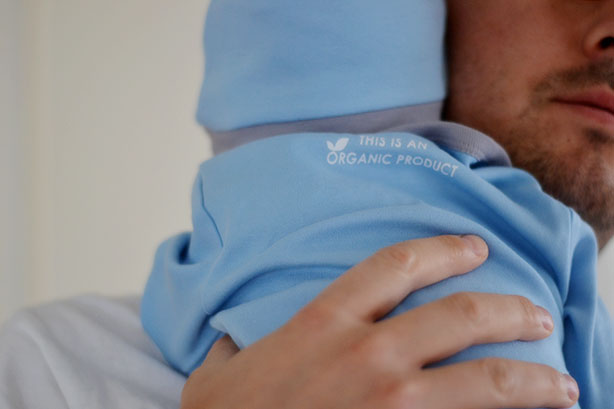 It was worth the effort, though, because after a few days of burping him in the middle and at the end of a feeding, there was a noticeable difference in his gassiness, his spitting up and his fussing at night. And after a week or so of mid-feeding burping, he'd stopped fussing about the interruption of his meal.
2) Use an Anti-Colic Bottle
Whether you're exclusively bottle-feeding or just use a bottle occasionally, make sure that you choose bottles designed to help minimize colic. The Philips Avent Anti-Colic Bottles are clinically proven to reduce colic thanks to a special AirFree vent that helps prevent a baby from swallowing air when drinking.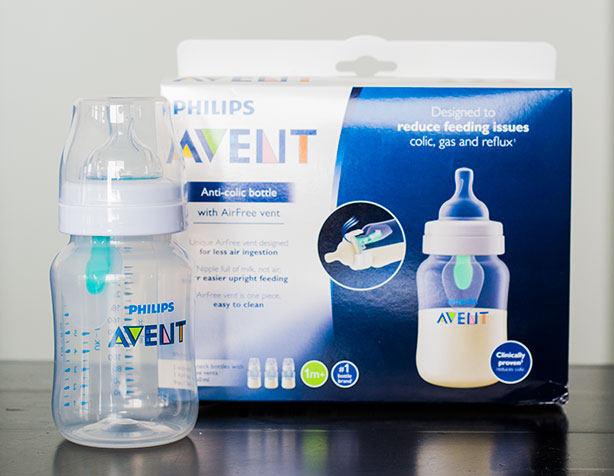 This bottle is Cormac's current favourite when I'm going to be away for a few hours. And ensuring that he doesn't get gassy when I'm not there to comfort him makes the whole family happier!
The bottles are free of BPA, have a wide mouth for easy cleaning and are compatible with the rest of the Philips Avent line. It's easy to see why they won the PTPA Seal of Approval!
Looking for the best formula to use with these bottles? Check out my comparison of Hipp vs. Holle organic formula to see which one might be best for your little one!
3) Try Warmth and/or Infant Massage
When Cormac was having trouble settling down and I suspected that a gassy tummy was to blame, I was often able to help him get comfortable simply by rubbing his tummy in a counter-clockwise circle. I noticed that as my hand warmed his stomach, he would often let out some gas and then settle down to sleep.
After discovering the difference that my warm hand made, I bought an adorable turtle-shaped rice pack and started warming it up and resting it on Cormac's stomach when he was fussy. While I think he prefers the massage, the warmth on its own helped settle his digestion as well. I use both methods at different times depending how restless my baby is feeling.
4) Use a Homeopathic Colic Treatment
If nothing else seems to be working, or if your little one only rarely has symptoms of digestion pain, keeping a bottle of Gripe Water or another homeopathic colic treatment in the cupboard can be a big help at times.
I use a homeopathic colic treatment that contains chamomile and star anise. When Cormac was having a hard night and no amount of burping, feeding, walking or stomach rubs would help him fall asleep, a dropper of this blend would often soothe his stomach enough for him to finally drift off to sleep.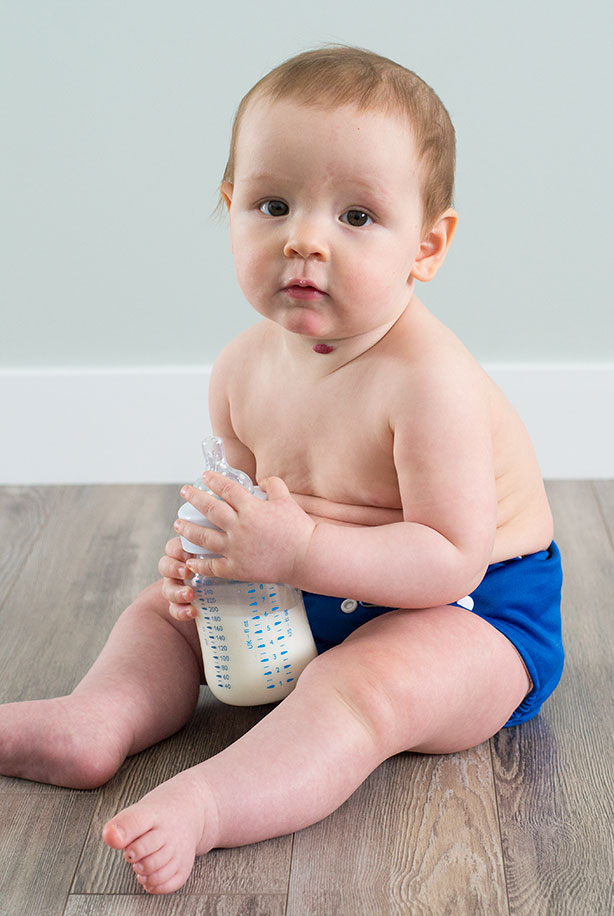 Cormac still has occasional nights of fussiness, usually after trying a new food or not moving around as much as usual during the day.
But luckily, helping soothe him to sleep isn't too hard with these techniques and my Philips Avent Anti-Colic Bottles! If your little one is displaying colic symptoms, try these treatments to see if they provide some relief.