Regardless of whether you're planning a multi-day trip, a long weekend or even a family excursion of a lifetime, Idaho has something for everyone. It doesn't matter what kind of holiday you end up choosing, Idaho has a way of providing experiences you won't get elsewhere else.
If you're searching for an ideal place to spend a getaway, there are many different cabin rentals in Idaho that will provide a great base to relax, explore and have some adventures.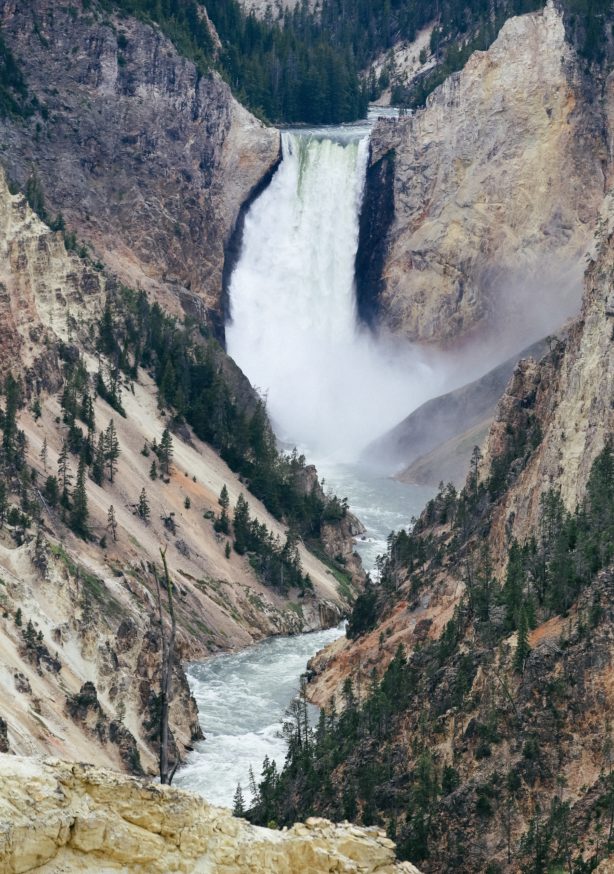 Wondering how to spend your days? Here are some of my top things to do in Idaho:
Roaring Springs Waterpark
This is the biggest waterpark in the American Northwest and is situated in Meridian, just six miles from Boise. This year-round attraction offers a wide range of rides for all ages and incorporates many speed slides, kid slides and wave pools to enjoy. Many of the rides are ideal for little ones, making the waterpark a great family choice.
You can also visit the Pinz Bowling Center and Wahooz Family Fun Zone via the connected walkway. The way that one spot provides a variety of different activities in addition to the slides and wave pools make this one of the best water parks I have ever seen.
Yellowstone Bear World
Yellowstone Bear World could best be described as a drive-thru wildlife park. Here you can observe dim wolves, moose, wild bears, white-tailed deer and other different creatures indigenous to North America. The park is located near Yellowstone National Park, making it an ideal way to kill two birds with one stone and visit both.
You can even take part in getting up-close and personal with the bear cubs while bottle-feeding. This is a truly unique experience that you aren't likely to find anywhere else in North America. In addition, the park has a great petting zoo and a number of amusement rides for children to enjoy.
Schweitzer Mountain Resort
Schweitzer is king of the mountain (no pun intended) when it comes to ski resorts in Idaho. There are over 2900 acres of beautiful land that is just waiting to be explored. With over 92 ski runs snaking through the resort, there is truly something for skiers of all levels. Don't worry if you have never skied before either, lessons are available to help get you started!
The location in the Selkirk Mountains also gives the resort some glorious views of Lake Pend Oreille on the southeast and of the nearby Bitterroot and Cabinet mountains. The summit is 6,400 feet high and has a number of chairlifts that make this one of my favourite places to ski in all of North America (yes, Canada included).
Museum of Clean
It might sound a little confusing when you hear the name, but the Museum of Clean in Pocatello is a place that everyone should visit if they are in the area. The complex is huge, with around 75,000 square feet, and is especially great for children.
The museum itself focuses on the importance of cleanliness in all aspects of our lives. This doesn't just mean being clean at home, but also with our water, air and food sources, and practically anything that needs to be clean to benefit our lives. The exhibitions are very hands on and it is definitely great to spend a few hours here, but you probably won't see everything in a day!
Lava Hot Springs
The Lava Hot Springs has become something of an Idaho favourite and the reason is a pretty simple one. Bubbling hot springs boast mineral-rich water that doesn't have any sulfur, so there are no unpleasant smells! It's amazing to think that over two million gallons of water gush through the springs each day.
This also means the springs clean themselves and makes for an amazing place to relax all year round. The springs are around 102 to 112 degrees Fahrenheit and are great in any weather. The facilities are also top notch too with an indoor aquatic centre (open all year) and an outdoor swimming complex (open in the summertime). The Springs themselves are open 363 days every year, so there is no excuse to miss them!
Silverwood Theme Park
Silverwood had a humble beginning with just a steam train and a few other rides. The park has grown significantly in size over the years and is now one of the most popular and fun-filled amusement parks in the northwest. You can find the park around 47 miles from Spokane, near Coeur d'Alene.
Stone Beach Water Park was added in 2003. The park has around 65 rides, slides, and other attractions. The highlights are definitely the Riptide Racer, Aftershock, Corkscrew and Panic Plunge. It is also great to see the familiar faces of the park mascots Garfield and Odie strolling around the park.
Sun Valley Resort
This is a winter resort like no other, located between the inclines of the Bald and Dollar Mountains. The resort has a variety of attractions to suit all kinds of travelers. The skiing is fantastic here, making the resort a great winter destination. This doesn't mean that it isn't a summer destination too. It offers some amazing hiking, mountain biking, horse riding and a number of other sports. A definite highlight is taking the gondola up to the Roundhouse and enjoying the sunset over a glass of wine and the roaring fire.
If you are looking to unwind, there are naturally a number of spa and wellness options to suit everyone. Sun Valley Resort is truly an everyman's holiday destination for all seasons.
Whether you prefer kid-friendly amusement parks, adventurous ski hills or getting hands-on with nature, Idaho really does have something for everyone. Pick a few must-try activities and plan your trip today!