At the start of the year, I never would have guessed that face masks would be such an essential just a few short months later. Yet today, I make sure to never leave on an errand without a mask packed in my purse.
And as if that wasn't enough, I also need a stock of masks for the whole family! From wearing masks in the airport to potentially needing them for school, a good face mask is something every family member should have on hand. And that means finding masks kids will actually want to wear is a must!
If your kids are in need of comfortable and well-fitting masks that are fun as well, check out these great kid-friendly options:
Hoo-Rag Kids Face Masks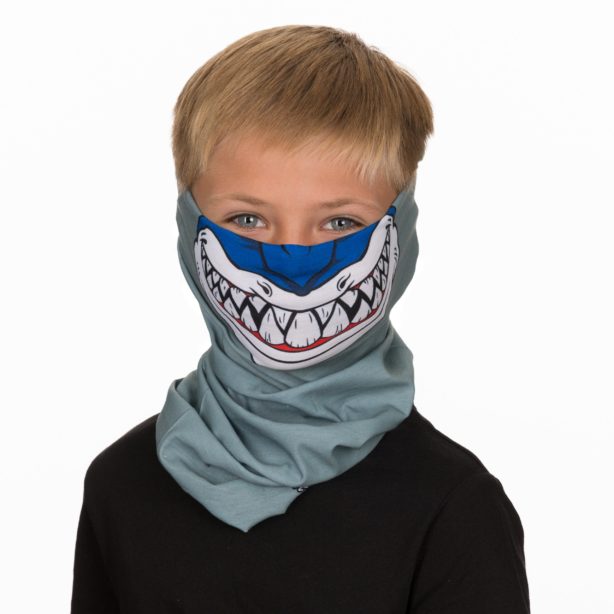 These face mask patterns are fun and super colourful. The material used in these face masks boasts moisture wicking technology, which ensures little ones will have a cool and sweat-free face.
The best thing about the Hoo-Rag is that it's actually a multi-purpose wrap design so that when it's not being used as a face mask, it can be used as a headband, ponytail holder or neck gator. Hoo-rags feature a wide variety of patterns and don't have tricky elastics or ties to contend with, which makes them perfect for easily pulling on and off.
Maisonette Family Face Masks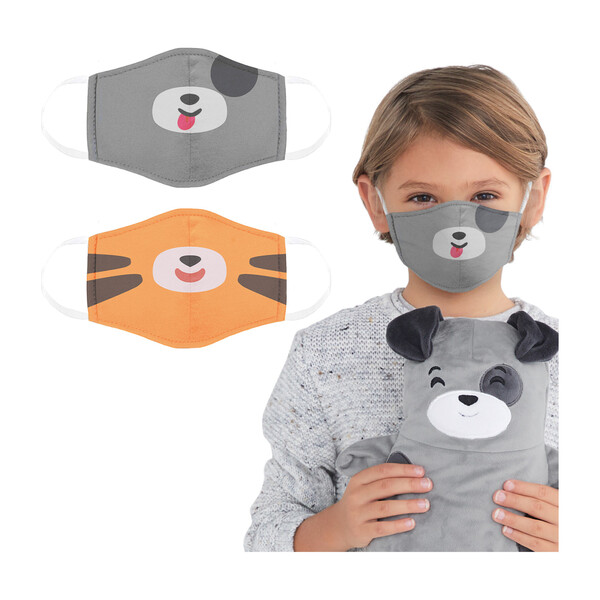 Engaging our children in imaginative play can be a wonderful way to encourage them to want to wear their masks and Maisonette offers a variety of masks that do just that.
From Cubcoats' puppy and tiger face masks to Paper Cape's embroidered bear mask, kids will love dressing up as their favourite animals with their new masks. These masks are especially great for toddlers that enjoy pretend play and are a great way to help get kids used to wearing a mask.
Nordstrom Assorted 4 Pack Kids Face Mask
Simple, stylish and made to be as comfortable as possible, Nordstrom's cotton masks offer breathable fabric and fixed ear loops that make removal easier for little ones.
Kids can choose from simple solids to stylish patterned prints, and the variety will be especially appealing for older children that want to show off a bit of style without a design that's too childish.
Oso and Me Animal Party Mask Set
While kids will love the pretty prints of the Oso and Me children's masks, parents will love that they're made with leftover fabric scraps to encourage sustainability!
The masks are made of a double layer of breathable cotton and the price only covers operating costs, to help ensure they're affordable to everyone. Choose from a variety of designs boys and girls will both love wearing!
StrawberryAvocados Set of Two Reusable Cotton Masks
Anyone with a finicky teenager knows how fussy they can be about their clothes. And that makes Etsy a great choice for finding fashionable masks that teenagers will actually want to wear!
Stylish teenage girls will especially love the fabric designs and colour options from seller StrawberryAvocados, which range from floral prints to bold polka dots to camoflauge patterns.
Since face masks have become such an essential, the style and colour options are almost endless. And thankfully, they're affordable too! So take a look at some of the available options and let your kids get involved in choosing the perfect mask. They'll love wearing something they chose especially to suit them!