Scooters are one of the best ways to help kids stay active. They're easy to learn to use, can be played with indoorss and out, and come in all kinds of fun and colourful designs.
But when it comes to buying scooters for kids, the choices can be overwhelming!
Wondering what scooter is best for your kids? I'll go over the features of some of the top scooters I've tested below, and share my favourite five picks for scooters for kids based on your child's age and needs.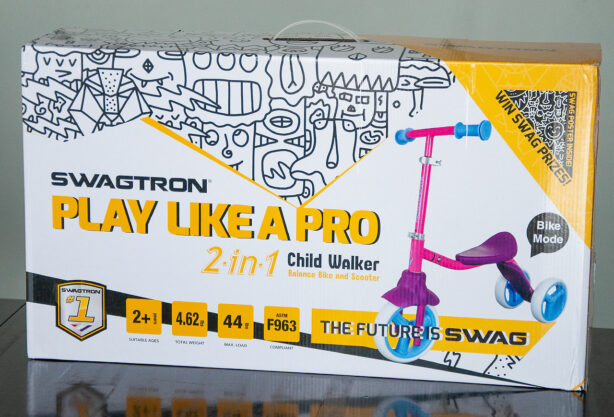 Scooter Safety Features
When it comes to choosing a scooter, don't forget to keep safety in mind as well as style! Ideally, the perfect scooter should have the following safety features:
Brakes – If possible, test the brakes on the scooter to ensure that they work well. A high-quality back wheel brake will work well for slowing a scooter, while a cheaply-made brake may not help reduce speed as much as desired.
Lights or Reflectors – Light-up wheels are a great choice on scooters, because they're fun for kids and also increase visibility! For more standard scooters, look for designs that feature reflectors on the front and back.
Shock-Absorbing Tires – One of the best ways to ensure kids are riding safely is to choose a scooter with sturdy polyurethane tires designed to absorb the shock of bumps or uneven terrain. Older kids especially will appreciate this while on longer treks.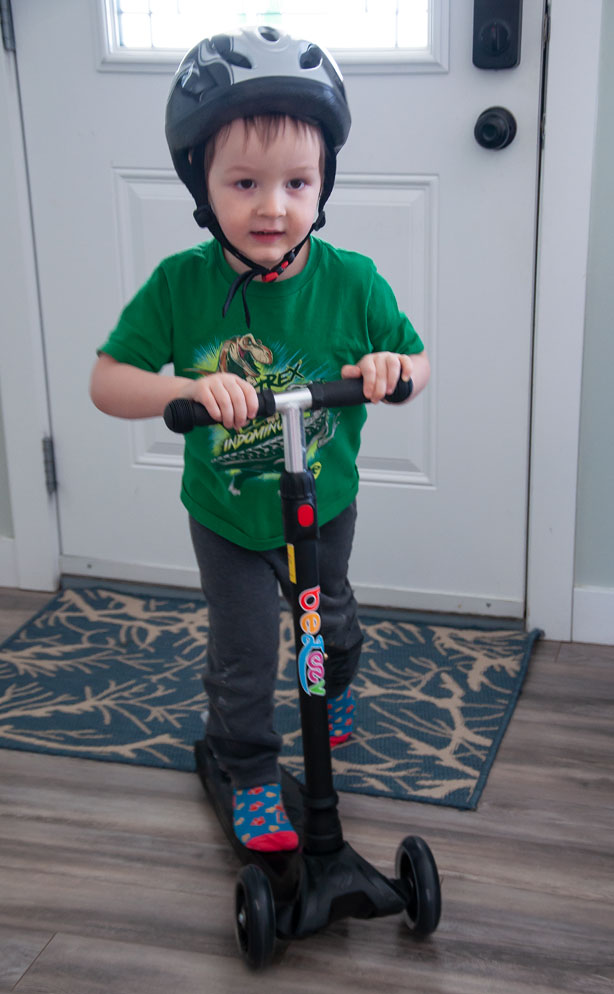 Best Accessories for Kids Scooters
There's nothing better than cool accessories to make that ride even more fun! Consider these must-have accessories to make your child's ride safer and more enjoyable:
Helmet – A good helmet should be a must every time you child hops on their scooter. Make sure the helmet fits the head well; you should be able to fit no more than one finger under the chin strap when it's tightened properly.
Knee and Elbow Pads – For first-time riders, knee and elbow pads will help protect your little one from bumps and bruises if they lose their balance and take a tumble.
Bell – Always a hit with kids, a bell for your child's scooter adds safety benefits too. It's a quick way for kids to let others know they're in the area.
5 Best Scooters For Kids
Looking for a new scooter for your kids? Check out these top picks for toddlers to teens!
If you purchase something from this list, I may earn a small commission at no cost to you.
Spring is just around the corner and hopping on a scooter is the perfect way to enjoy the season. Grab the perfect one for your child and help them get out and get moving!