Disclaimer: This is a sponsored post. Views expressed belong to Mommy Kat and Kids and are not influenced in any way.
There's nothing I love more than a good book. And when I'm choosing a new one, fantasy novels are often at the top of my must-read list.
So, when I recently received the chance to check out the Last Lumenian science fiction fantasy series by S.G. Blaise, I couldn't wait to get reading.
The series follows the story of Lilla, a nineteen-year-old princess that lives on the planet Uhna in the fifth galaxy.
Despite her royal status, Lilla has dedicated herself to helping free the enslaved refugees on her home planet.
But, as the first book begins, she soon discovers she has even bigger dangers to face. The Era War, the ultimate battle between the two archgods that rule the universe, has begun.
And Lilla, as the last of the Lumenian people, is the only one that can defeat the evil Archgod of Chaos and Destruction.
Together with her friends, Lilla has to come to terms with her past, master her powers, and ultimately confront the archgod for the first time.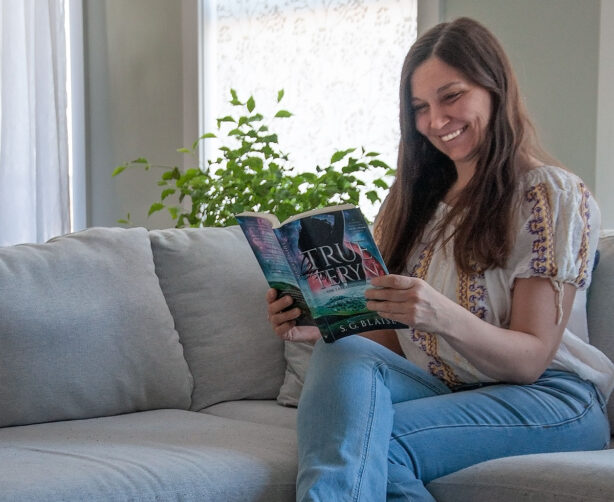 In the second book, Lilla leaves her home planet of Uhna to travel to another galaxy, one ruled by the mysterious and powerful Teryn people.
Tasked with recruiting the Teryn army, the largest and most powerful army in the seven galaxies, her Lumenian powers are put to new and dangerous tests.
And, as she moves closer to completing her quest, she discovers that the Teryn people are hiding more secrets than she expected.
Both of the books provided a great intro into the complex universe that makes up the seven galaxies.
I especially enjoyed the way the books combined traditional fantasy elements of magic and gods with science fiction elements like space travel and alien races.
Lilla and her friends themselves showcase how diverse the seven galaxies and their different planets truly are.
From Lilla's six-armed former guard (and ex-boyfriend) to her blue-skinned rebel partner, to violet-haired Lilla herself, the different races and customs of the many planets are definitely fun to discover.
An easy and lighthearted read, The Last Lumenian and True Teryn were enjoyable books that had me absorbed in finding out what happened next.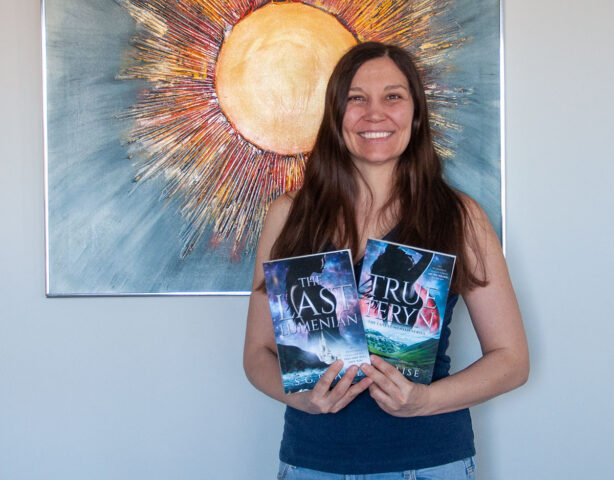 And so that you can discover them for yourself, S.G. Blaise is very generously offering one lucky reader a copy of both Last Lumenian books, a $30 value!
To enter to win, just leave a blog comment about the last book you read.
Overall, I found the Last Lumenian series to be a fun and engaging escape, perfect for young adult readers, or for fantasy and science fiction fans like me.
Check them out if you're looking for a new book with plenty of action, a wide variety of characters, and a wholesome story suitable for all ages!
a Rafflecopter giveaway