Choosing a seniors community for your parents is a big decision, and can be a difficult one as well.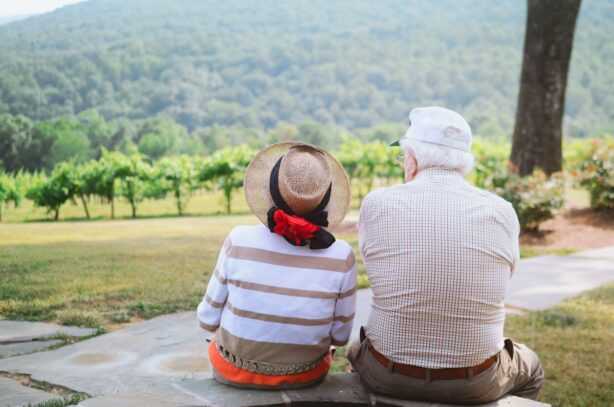 Ideally, you'll want to find a community that offers the level of care your parents need, while also providing recreation and amenities they enjoy.
If you're helping your parents to find the right senior living community, makes sure to consider these 5 factors to help you make the best possible choice:
1) Think About Location
When it comes to choosing a senior living community for your parents, one of the most important factors to consider is location.
You'll want to find an area that is conveniently located, in a place that will let them easily get to appointments, social events, and other activities.
If your parents are currently living close to your own home, you might be wondering – how do I find senior housing near me? Finding a community that's close to your location can let you lend a hand easily if needed.
Start by searching online for nearby communities that match your parents needs. Then, plan to visit the communities in person to get a proper impression of the area.
And make sure to spend a bit of time walking or driving to different nearby locations, so that you can determine exactly how easy getting around will be.
This will help give you a clear idea about whether the location is right for your parents.
2) Consider the Amenities
Each senior living community offers different amenities, so it's important to find one that meets your parents' needs.
Some common amenities may include a pool or spa, fitness center, garden, library, theater or performance space, or art studio.
Find out which amenities are the biggest priorities for your parents, and use that information to narrow down your choices.
For some seniors, having a garden space to tend might be a must, while others may be happy just having a quiet outdoor walking path.
Knowing what amenities are non-negotiable for your parents will help a great deal in making a final decision on a senior living community.
3) Level of Care
Senior living communities can vary greatly in the level of care that they offer, so you'll want to find one that's appropriate for your parent's needs.
Some communities offer completely independent living, though these communities generally still ensure that trained medical staff are close by and available if needed.
Other communities may offer homes or apartments for seniors to live mostly independently, but have trained staff come in to assit with daily activities such as bathing, cleaning, or cooking.
And for seniors in need of more intensive care, skilled nursing facilities offer more intensive, round-the-clock care.
Keep in mind that if your parents don't want to move repeatedly, choosing a facility that offers different levels of care might be appropriate.
For example, a currently independent senior adult with a health condition that may require attention or additional care in the future may want to choose a community that can adjust care levels as needed.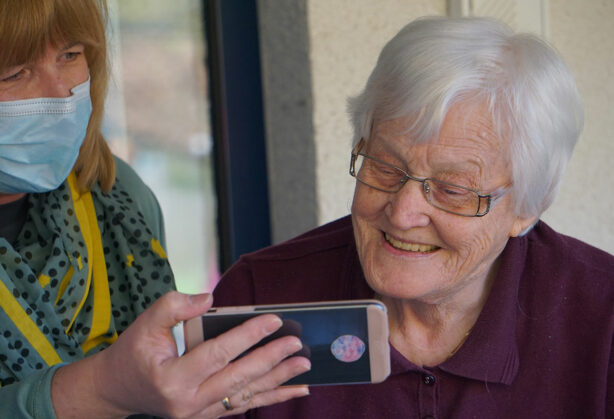 4) Consider the Cost
Depending on where your parents live and what type of health coverage options they have available, cost can be a major factor when considering a seniors community.
You'll need to find housing that's affordable for your parents and can easily fit their available budget each month.
Do some research to try to find communities that offer discounts to seniors who qualify. For example, many locations may offer discounts to veterans and their spouses.
You'll also want to look into additional coverage that may be available through low-income programs, health care plans, or pension plans.
And keep in mind that sometimes a small compromise in amenities or apartment size might mean some big savings.
5) Expertise and Credentials
It's only natural to want the best for your parents. And when you're helping them choose a seniors community, that means researching the credentials of the staff.
Ask about the training and experience of the people that are hired to work in the community, and about any certifications they have.
And if your parents need a higher level of care, make sure you also consider the ratio of staff to residents. The community should have enough staff available at any given time to provide adequate care to those that need it.
Keep in mind that even if your parents are living independently, you'll want to ensure that there are enough medical staff nearby to help multiple people if an emergency situation arises.
6) Ask for Recommendations
There's no better way to find a seniors community than by getting recommendations from people you trust.
Ask friends, family members, and healthcare providers if they have any recommendations based on your parents' needs. They might know of a community that would be perfect for your loved one.
In addition, take some time to read the reviews of different senior living communities you're considering. You can find reviews on the community's website, Google, and even Facebook.
Reading reviews can give you a good idea of what other people think of the community, but keep in mind that people are more likely to leave negative reviews than positive ones.
Making the Decision
When you've found a few communities that meet your parents' needs, it's time to take a tour with your parents.
This will give you a chance to see the community in person and get a feel for the place. It's also a good opportunity to ask questions about amenities and get more information about the staff and services.
After touring the community, you and your parents should both have a good idea of whether or not it's the right place for them.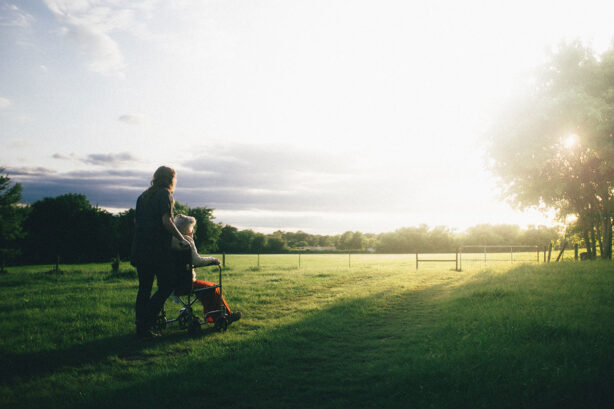 Choosing a senior living community for your parents isn't an easy decison. But, if you take the time to consider their needs and do your research, you'll be able to find the perfect place for them.
And when you do find the right senior living community, your parents will be able to enjoy a happy, healthy, and fulfilling lifestyle.