Florida, also known as the Sunshine State, is on the list as one of the best travel destinations for families.
Whether you're craving a quiet, laid-back vacation or a fun-filled trip, Florida is a great choice because it can offer you both.
But, before you head off on your vacation, it's always a good idea to do a little research!
Here are some things to know about the Sunshine State, as well as the best places to visit in Florida with kids:
Why Travel To Florida?
Weather
As the state's nickname suggests, Florida's sunny weather is hard to beat.
The state is the second warmest in the USA, with an annual average temperature of 70 degrees Fahrenheit, or 21 degrees Celcius.
With such balmy temperatures, the state is especially popular as a vacation destination for those that live in colder northern states of the country.
Add in the beautiful beaches and plentiful resorts, and it's a recipe for a dream vacation.
Cost
When traveling with kids, keeping an eye on the budget is a must. Luckily, Florida has a great range of accommodations, food, and attractions at different price points.
Whether you're looking for Ofirio houses in Sacramento, Florida or a vacation rental in Orlando, you'll likely have no trouble finding a spot to fit your budget.
And Florida has plenty of ways to stretch your dollar even further! Look for free nature attractions, and take advantage of happy hour food specials to save even more.
Places to Visit
Finally, perhaps the most popular reason to visit Florida with kids is the huge number of family-friendly attractions!
While Walt Disney World is likely the best known theme park in Florida, Universal Orlando, LEGOLAND Florida, SeaWorld and Busch Gardens are also popular choices.
Have a family that prefers splashing in ocean waves to waiting in line for rides? Florida has plenty of stunning beaches as well!
From the fun and upbeat atmosphere of Miami Beach to the picturesque views and calm waters of Clearwater Beach, it can be easy to spend an entire vacation visiting beaches!
And for those that prefer spending time outdoors in nature, exploring the Florida Everglades is a great activity.
Take a hike through Everglades National Park to look for birds and crocodiles, or head out on an airboat through the swamp for a more adventurous nature experience.
Best Places To Visit in Florida With Kids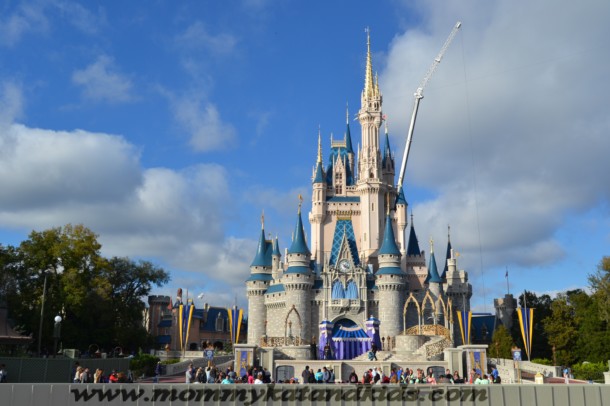 From fantastic theme parks to warm beach towns, here are some of the best Florida destinations for parents and kids:
1. Orlando Theme Parks
If you're heading to Florida with your kids, your trip won't be complete without visiting at least one of Orlando's many renowned theme parks.
Orlando's huge number of family-friendly things to do are one of the reasons it's usually the first city to come to mind when planning a trip to Florida.
While Walt Disney World with its four different parks are by far the biggest attraction in the area, Universal Orlando's two parks are a close second for visitors to the area.
SeaWorld Orlando is found in the same area. And for families on a budget, Fun Spot America's Orlando location offers a great variety of rides and attractions for one low price.
2. Captiva and Sanibel Island
If your family is craving a vacation that has the feel of visiting a tropical resort, the two small islands of Captiva and Sanibel will provide exactly that.
The combination of white beaches in a tropical environment paired with the area's relaxed feel make visiting the islands feel like entering a whole new world.
Paddleboarding, kayaking, and snorkeling are all popular activities when visiting, and the many resorts on the islands help ensure families can find one with all the amenities they want.
3. Fort Lauderdale
Is exploring the water on your list of things to do when you visit Florida? Fort Lauderdale, also called the Venice of the U.S., is the best place for that!
The city is known for its beaches and boating canals, making it the ideal place to take a boat tour on a gondola or Water Taxi.
But there's more to the area than just the ocean! Kids will enjoy the many attractions in the city as well, including the Museum of Discovery and Science, the Flamingo Gardens, and Butterfly World.
And when it comes to food, there's simply no beating the variety offered in Fort Lauderdale! From taquerias served by local food trucks to beachfront burger joints to high end seafood diners, every family member is sure to find something to satisfy their hunger.
4. Miami
Miami is one of the most southernmost destinations in Florida, and is an especially good choice for parents whose kids are a little older.
Taking a stroll down the famed Ocean Drive is a must. The beachfront avenue boasts a unique architectural style that's made it famous throughout North America and is the biggest tourist draw in the city.
Packed with shops, hotels, and restaurants, Ocean Drive was made for strolling, shopping, and people-watching.
For a more relaxed way to spend the day, head to Miami Beach and check out the many activity-packed beaches in the area.
And surfing fans will definitely want to make time for a trip to Surfside, located between Bal Harbour and Miami Beach.
Miami's nightlife is as popular as its daytime attractions. So, if you're visiting with teens, you may want to check out some of the fun nighttime spots as well!
5. Tampa Bay
Tampa Bay is a bit of a hidden gem in Florida. Located less than two hours from Orlando, it's often overshadowed by the theme park-filled city.
But, Tampa Bay has plenty of great attractions to experience as well!
The city has no shortage of activities for kids, with some of the most popular being the Florida Aquarium, Busch Gardens, and the Glazer Children's Museum.
For sports fans, the chance to watch the Tampa Bay Lightning take on another NHL team is an experience that shouldn't be missed.
And some of the most popular beaches in the USA are located just 30 minutes away from the city.
For the family that wants to experience the best of everything Florida has to offer, Tampa Bay is an unbeatable pick!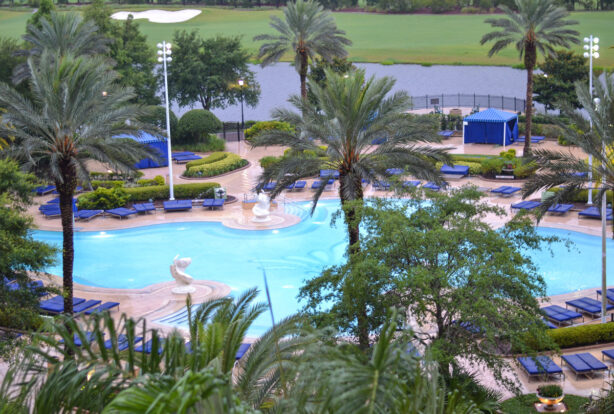 Florida is a vibrant state that offers a huge variety of things to do. There's simply no way to see it all in one trip!
But, if you're planning your first visit with your family, choosing one of these best place to visit in Florida with kids is a great place to start experiencing the state.
Once you've been, you'll understand why some people make Florida their vacation destination year after year!